Real Madrid made it an incredible 55 games in a row scoring when Cristiano Ronaldo equalised on the night against Bayern Munich in the second leg of the Champions League. The crowd in white around the Santiago Bernabéu were getting a little edgy with just over quarter of an hour to play, knowing that one more goal for the visitors - who had taken the lead through Robert Lewandoski early in the second half - would see their heroes fall.
Cristiano century another record
But as we entered minute 75, Casemiro received the ball on the right hand side and, unbalanced, swung in a cross that the Portuguese goal-machine directed wide of the diving Neuer. That goal made it 99 Champions League goals for the number seven and he went on to score two more before the tie was over, the second making him the first player in Champions League history to reach 100. Madrid won 4-2 on the night after extra time and 6-3 on aggregate.
Madrid's seven consecutive semis
As well as reaching the semi-final stage of Europe's showpiece competition - for an unprecedented seventh consecutive time - Zinedine Zidane's side are top of LaLiga table, still with a game in hand, and are having an impressive time through what was a very busy April schedule.
---
Goals, goals, goals for Real Madrid
Los Blancos' run in front of goal has seen them find the net in LaLiga, the Champions League, the Copa del Rey, the European Super Cup and the Club World Cup.
The more than half-century has brought 40 victories, 12 draws and only three losses, while Real's goals-for column shows an impressive 155, with 65 against.
The last time Madrid failed to score was 26 April 2016, in a 0-0 draw away to Manchester City in the semi-finals of Europe's premier club competition.
Meanwhile, you have to go back a little further, to a 1-0 defeat to Atlético Madrid on 27 February 2016, to find the most recent home blank drawn by Real.
Madrid's April storm may not save Bayern record
With an intense April that is still to see a potential title showdown in El Clásico against rivals Barcelona, many thought that reaching the scoring record for a team from one of Europe's top leagues would be almost impossible. That mark of 61 matches was set between 16 March 2013 and 5 April 2014 by Bayern Munich who had the chance to stop the run in either of the two legs, but couldn´t. Next up is that Clásico.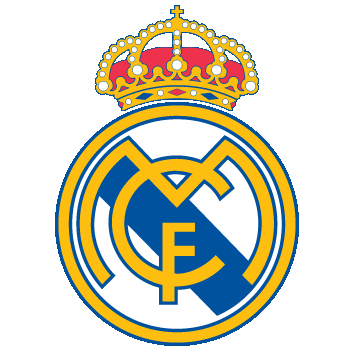 LaLiga Santander
LEADERS
Messi

12

GOALS
Roque Mesa

1007

PASSES
STEALS
*Update at 2 de abril de 2017