REAL MADRID
"I went to Granada to study but ended playing for the team!"
He spent 16 seasons at Real Madrid, making 561 appearances and scoring 170 goals. Pirri, a Madrid legend, started out with Sunday's rivals, Granada.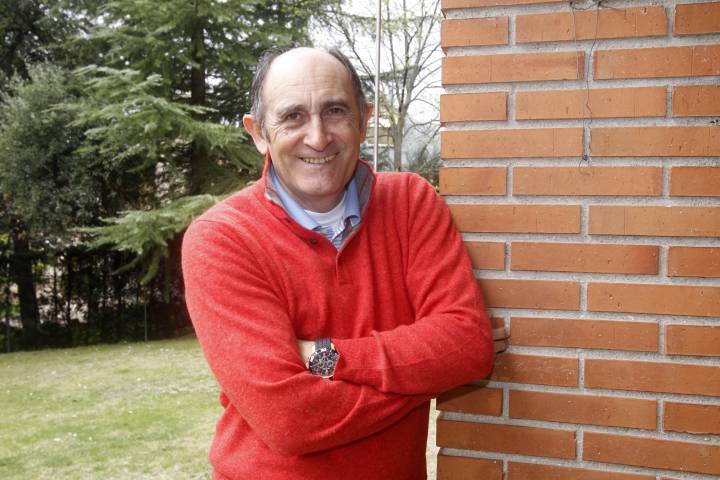 How did you end up playing for Granada in 1963-64?
I started playing with Ceuta's Under-18s. We'd play on a soil pitch which then was called 'Estadio 54' – now it's named after me... I really went to Granada to further my studies. I enlisted on an Architecture course. But Granada's coach, Pepe Millán, Ceuta's old coach knew me and called me.
What did he say?
Why don't you come along and train with us and keep yourself entertained? A number of players fell injured and they registered me as an amateur and I ended making my debut in the Second Division. I played quite well and I stayed for the whole season.
Which players were on the books at Granada back then?
Estaba Pellejero, a Galician goalkeeper called [Juan Ignacio] Otero, Gordejuela, Coll, who was from Barcelona... and Arsenio!
Don Arsenio Iglesias!
What a great left winger he was!
And how did you fit into the side?
It was a team full of veterans... I was a centre-forward, or played a little deeper just behind the striker. It was at Madrid that I changed my position.
Whereabouts did you live in Granada?
In the Cides halls of residence, in Pintor López Mezquita Street. I was a student! Some days, I didn't even train! I've got lots of great memories of Granada. It's a really beautiful city to live in.

And you weren't earning any money then?
They gave me 4,000 pesetas a month, which was the rent for the halls of residence. I didn't earn one more peseta more than that.
Have you any anecdotes?
After Pepe Millán, Ignacio Eizaguirre came in as coach. We went to play against Ceuta, my city and against my old club. I was top goal scorer at Granada. I told Eizaguirre that I didn't want to play. And besides, technically I still belonged to Ceuta, who were in a relegation battle. Eizaguirre agreed, which was a nice gesture.
What happened at the end of the season?
I wanted to finish my studies in Architecture and had the chance to do that in Madrid or Barcelona.
How did your signing come about?
The first club to enquire about me was Kubala's Espanyol. I was still registered with Ceuta, and I told them to sort it out between them – or they could sign me as an amateur like Granada did. I signed for them as an amateur for three seasons, with the promise that if they were pleased with me, they could buy me outright from Ceuta.
What happened after that?
Madrid sent an emissary, Antonio Calderón. "I'm very sorry but I've just signed for Espanyol", I told him. But Espanyol backed off and I ended up at Madrid, with a similar contract I'd signed with Espanyol. In my second year at Madrid, they bought me directly from Ceuta.
So technically-speaking, in your first season at Madrid you really belonged to Ceuta? Did you play in the training matches between first team and reserves on Thursdays?
I trained with the first team squad but there were 32 players in that squad! There were 16 who played regularly and the other 16 took part in friendlies. I didn't feature in either of those! I was number 33!
I don't believe it!
I didn't play in any of the Thursday matches! Muñoz tunred around one day and said: "Lad, go and train for a while with the goalkeepers..." They were thinking about loaning me out to Córdoba.
Blimey...
Anyway, one Thursday when I was one of the substitutes, [Yanko] Daucik asked to be brought off. Muñoz put me on and I did quite well. Later on I'd play a few friendlies with Moleiro as coach. It was Moleiro and Santamaría who took Muñoz to one side and said: "You've got a kid here who runs and plays better than anyone else". I made my debut against Barça – we won 4-1 and Amancio scored a hat trick. I the space of 10 days I play that game, another one against Atlético which we won 0-1 and a European Cup game agaimst Copa de Europa contra el Dukla Prague...