Miami fans vote for Beckham team name
The choices for the new team were: Inter Miami, Athletic Miami, Athletic Club Miami or AC Miami. Which one do you think got most votes?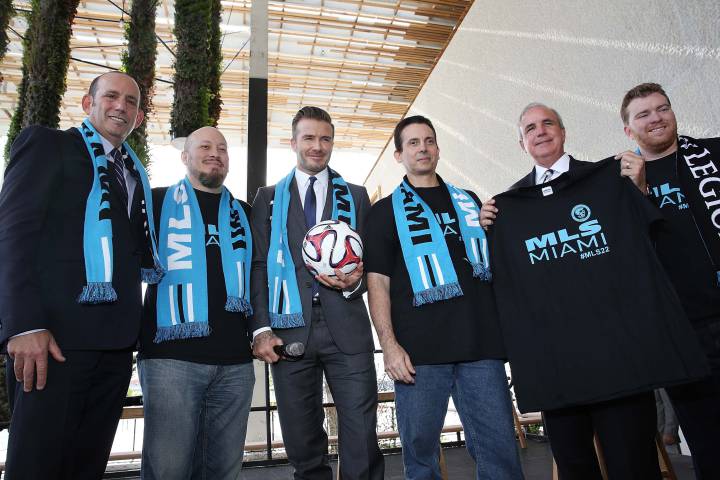 Despite several obstacles it is very likely that the new Miami MLS team will make its triumphant appearance in 2018. David Beckham and his partners have had many set-backs and challenges to the project but fans in the city have not lost hope and are now looking to apply an appropriate name for the club.
At first there was talk of Beckham christening it as Miami United, but that name already exists at a semi-professional club formed in 2012 owned by Roberto Sacca.
The website BigSoccer, formed by a group of football fans, organised a vote to see which of the likely names on offer would be most popular. And these were the results:
1) International Miami / Miami Inter - 26.7%.
2) Athletic Miami - 13.3%.
3) Athletic Club Miami - 11.1%
4) AC Miami - 11.1%
So, a very convincing win it would seem for International Miami / Miami Inter. Will Beckham go for this? Will he be influenced by his previous clubs such as Real Madrid, Manchester United and AC Milan? We'll be keeping a close eye on developments.