With the World Cup under five months away, Russian hooliganism continues to be a major concern. Those concerns intensified after a police officer died in Bilbao on Thursday evening amid violence between hooligans from Spartak Moscow and Athletic Club.
The fighting reminded many of ugly scenes in France during the summer of 2016. Russian hooligans responsible for the horrific violence at Euro 2016 held "X Factor-style auditions to find an elite 150 hard men", according to The Sun newspaper.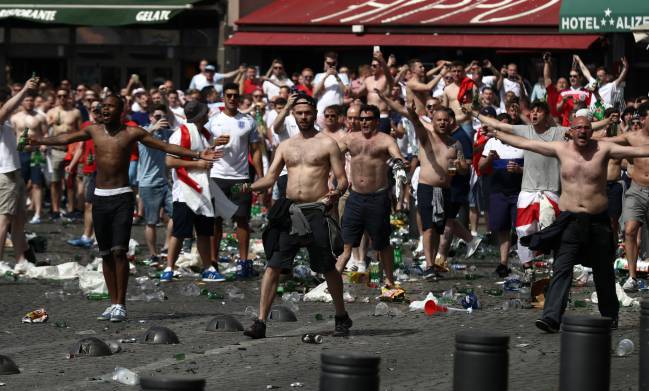 Thugs in preparation for years
As shown in the shocking video footage, thugs wanting to join the 'Ultras' met in a secluded woods in Russia prior to the tournament to find the "hardest" men in the country. According to The Sun, gang leaders were in preparation for the 2016 Euros in France for years.
The release of the video comes after Russian thugs branded English football fans 'girls who don't know how to fight' after violent clashes in Marseilles.