Arsenal fans attack Morata after his Euro 2016 Spain showing
Arsenal target Morata's performance for Spain against the Czech Republic elicited some scathing responses from Gunners fans, one calling him "the new Giroud".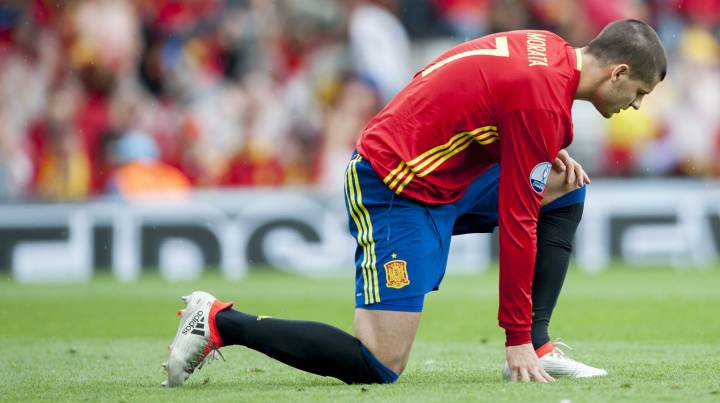 Arsenal fans are not convinced by Álvaro Morata. His performance in the first half of Spain's Euro 2016 opener against the Czech Republic did not win over the Gunners faithful, with the London club still in the race for his signature which may cost as much as much as €60 million. Arsenal fans do not see Morata as an improvement on Giroud:
And we included this tweet in the original article - and the author has been in touch to let us know it was just a joke. Oops.