Sky: Germany's Julian Draxler a target for Real Madrid
Sky Deutschland report that the Wolfsburg and Germany midfielder has emerged as a potential target for Zinedine Zidane.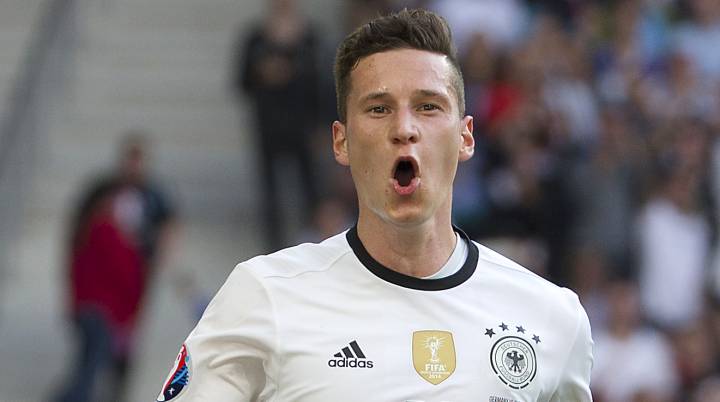 Sky Deutschland have reported that Wolfsburg's star midfielder, Julian Draxler, has asked for permission to leave the club after several offers for the Germany international's services landed on the board's desk. One of those is reportedly from Real Madrid, whose search for a player in the Draxler mould has been long and to date fruitless.
Zinedine Zidane has stressed the need for midfield reinforcements and the club have spent much of the summer trying to sign Paul Pogba from Juventus. Moussa Sissoko, Pogba's international teammate, has also been linked. Real have an extensive list of candidates and Draxler has now moved further up, although Sky notes that Arsenal are also interested in the midfielder, who could cost up to 50 million euros.