F1 Suaber driver Ericsson cycles into large chicken in Thailand
Sauber driver Marcus Ericsson was involved in a bizarre accident with a sizeaeble piece of poultry in Thailand but will be fit to race in Malaysia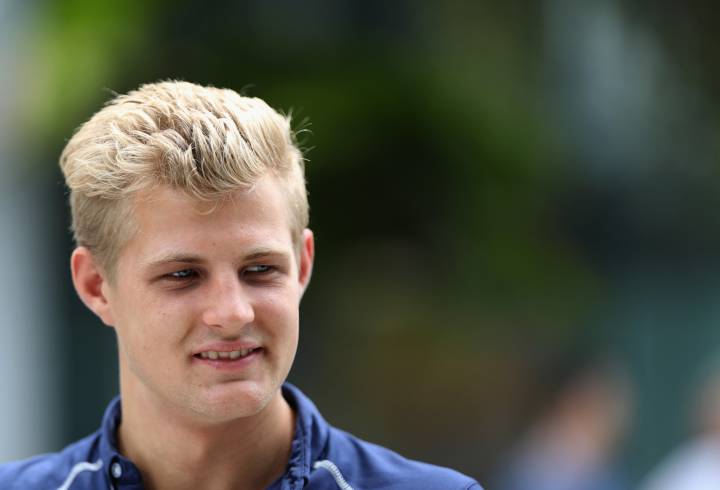 Sauber's Marcus Ericsson was left wondering why the chicken crossed the road after falling foul of one while training in Thailand last week. But he says his accident will not stop him taking part in Sunday's Malaysian Grand Prix.
"There was a big chicken"
The Swede and his trainer were cycling in Thailand after the Singapore Grand Prix when they quite literally ran into the bird. "We were out on the bicycle and came around the corner and there was a big chicken, basically, that had run out into the road," Ericsson told reporters at the Sepang circuit on Thursday.
"I was on my all-out push, lying down on the bike, come around the corner and smack into the chicken."
No serious injury at 45 kmp/h
Ericsson, who said he was travelling at 45 kilometres per hour, suffered a heavy fall but escaped serious injury and says he is fit to drive in Sunday's race.
"It looks a lot worse than it is," he said, his hand and elbow wrapped in bandages. "This is a precaution not to get any infections or anything. But there's no pain."
"The chicken kept on running"
And the chicken? "The chicken kept on running," said Ericsson. "I don't know what they feed these chickens in Thailand but it was a strong one."
Ericsson is currently 21st in the overall drivers' standings, alongside team mate Felipe Nasr. Both Sauber drivers are yet to score a point.