Wenger aims dig at Ronaldo: "Some people are obsessed by Ballon d'Or"
Arsenal manager Arsene Wenger critcised the likes of Real Madrid's Cristiano Ronaldo "who only think about themselves" when asked his thoughts on the 2016 Ballon'dOr nominees.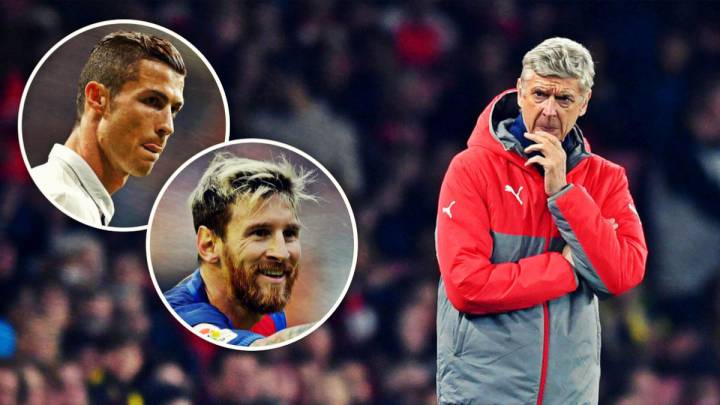 It's no secret that Arsene Wenger is not a big fan of the Ballon d'Or. The Arsenal coach even said back in January that he considers himself to be an "enemy" of football's most famous individual prize.
So after the nominees for the 2016 Ballon d'Or award were announced earlier this week, it was only natural that someone would bring up the topic in Wenger's latest press conference.
And the Frenchman didn't hesitate in criticising players who prioritise personal success over team reward – what could be easily interpreted as a thinly-veiled dig at Cristiano Ronaldo (who is well known to covet the prize).
Wenger: "People only think about themselves"
"We have seen many people only thinking about themselves because they are obsessed by Ballon d'Or and not by the team performance," Wenger said.
"And I believe football is a collective sport and we live already in a world where everything is individualised. We want to respect what football is about, first and foremost about the team effort."
In January, Wenger expanded on his disdain for the Ballon d'Or before correctly predicting that Barcelona's Lionel Messi would win the prize award.
"Overall I'm not a big fan of it," said the Arsenal boss. "We are in a team sport. It is not logical just for individual effort. It is a bit contradictory to what is the route of our sport."