Cristiano reflects on "The most important week of my life"
The Portugal international was still visibly euphoric at an event in Lisbon today: "Last week was the most important one of my career, no doubt about it".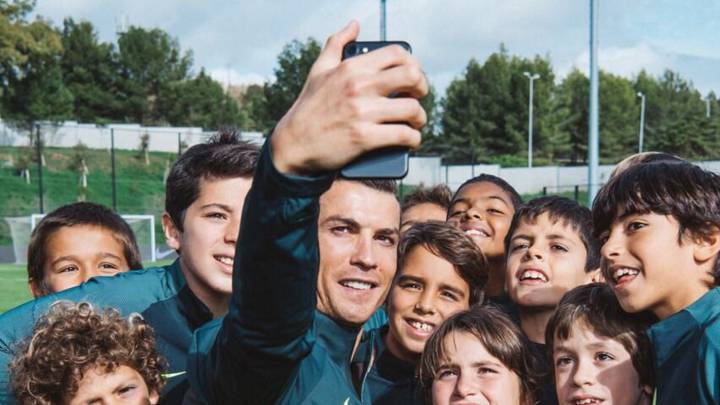 Cristiano and Rio

Cristiano Ronaldo took part in an event hosted by his former Manchester United team mate Rio Ferdinand at Lisbon's Cidade do Futebol to promote his new football boots. The Portugal international said he was still on a high from extending his contract with Real Madrid to 2021 and penning a new sponsorship deal with Nike. Also taking part in the event were Portugal national team coach Fernando Santos and his friends Ricardo Quaresma and Miguel Paixao.
Two new deals in seven days
Magic moment: "It's a fantastic moment for me - I signed a new contract a few days ago with Real Madrid and now I have signed a new agreement with Nike so it's been a great week. I'm very proud and very happy to have these huge contracts in my career, it's been a tremendous week".
Joining Sporting Clube de Portugal's youth academy as a boy: "That was a crucial moment in my career - this is where it all started - here in the sporting complex in Lisbon, and it is great to be back here. This is my second city, my second home and I have many great memories. I have said that it was one of the most difficult times in my career when I left my family in Madeira to come to Lisbon, I was only 11 years old. But since then I've grown a lot as a person and as a person thanks to a lot of people".
Happy days at Old Trafford

Signing for Manchester United: "It all happened very quickly, after I game I played against them and I moved to Manchester. I remember when we played here in Lisbon and I had a good match. Sir Alex Ferguson made sure it all went through very quickly and I joined United. It was the happiest day I could ever have imagined".
Taking on Sporting Clube

Going back to Estádio José Alvalade with Real Madrid: "Well, it's always special to come back. It's going to be incredible, but of course, I have to defend my team's colours and I want to win the match".
Last season: "It was the most important season of my career, for winning the Champions League and the Euros. I think it was probably my best season".