AC Milan still keen on moves for Real's Isco and Kovacic
Corriere dello Sport has published a list of targets the Serie A giants have drawn up, with the two Real Madrid midfielders at the top.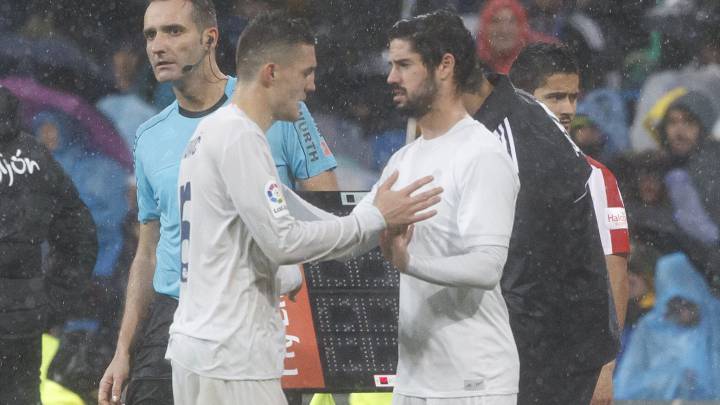 AC Milan are plotting a complete overhaul of their squad in January to arrest a slide in results. Corriere dello Sport on Monday published a list of possible targets drawn up by the Milan technical staff and Real Madrid midfielders Isco and Mateo Kovacic were at the top of it.
Milan - Real relations
Milan know luring both players away from the Bernabéu will be a difficult task but hope that the cordial relationship the two clubs have traditionally enjoyed in the transfer market will work to their advantage.
Real roles
Isco and Kovacic have enjoyed greater protagonism under Zinedine Zidane this season but neither is assured of a place in the starting 11 when the Real boss has a full complement of players available. Isco is in talks over a new contract but the chance of a greater role in the Milan side may sway the midfielder, while Kovacic, formerly an Inter player, has long been admired by the Rossoneri.