CELTA
Iago Aspas up there with the big guns: Cristiano, Messi and Suárez
The Moaña-born striker is level with the Barcelona pair on nine goals just one behind the Real Madrid forward. His scoring rate is the same as Mauro's in 1957Barcelona vs Celta live stream online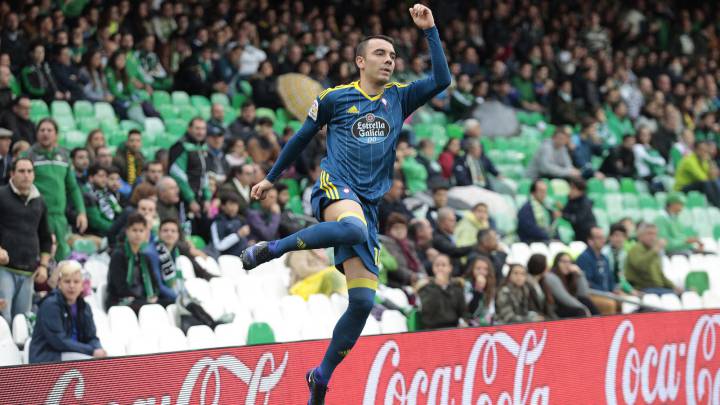 Johnny-come-lately
Among the usual suspects in LaLiga's goal scoring charts is a less familiar face - Celta Vigo forward Iago Aspas is putting them away at the same rhythm as three of of the world's top finishers Cristiano Ronaldo, Messi and Luis Suárez. The Moaña-born player is on nine goals - level with the Barcelona pair and just one goal behind Cristiano's tally of 10.
Bar set high
During the last seven seasons neither Cristiano nor Messi have scored less than 26 league goals in one season - and Luis Suárez joined the trend last season with his 40 goals, although this season all three have been finding it harder to find the net.
Aspas, scoring at the same rate as club legend Mauro
With his two goals against Betis at the weekend, Aspas has has equalled the best figures for any Celta player over the past 59 years. Aspas is finding the net with the same regularity as club legend Mauro, who in the 1957-1958 campaign also scored nine goals in the first 14 games. The club record for goals in one season, 14 goals, is shared by Mauro (1955-1956) and Del Pino (1941-1942). Aspas is now in Celta's all-time top 10 goal scorers list in ninth place on 79 goals, 11 goals behind Pahiño.