TENNIS
Noughtie Destanee Aiava makes tennis history in Brisbane
The Australian youngster became the first of the new millennium generation to win a main draw match in the WTA Tour after her win against American, Bethanie Mattek-Sands.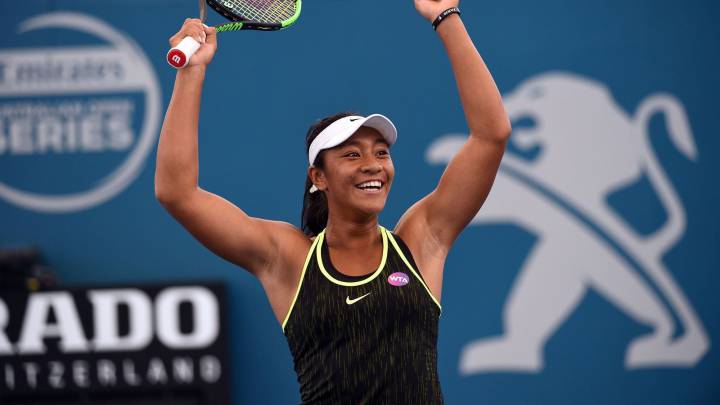 Australian teenager Destanee Aiava created a slice of history Tuesday when she became the first player born in the 2000s to win a main draw match on the WTA Tour. The 16-year-old Aiava beat fellow qualifier Bethanie Mattek-Sands of the US 2-6, 6-3, 6-4 in the first round of the Brisbane International in a rain-delayed match.
After play was halted Monday night with Aiava leading 3-0 and 40-15 in the third set, the young Australian overcame nerves and a Mattek-Sands fightback to move into a second round clash against veteran Russian Svetlana Kuznetsova.
Serena inspired
Aiava will create further history at the Australian Open later this month when she becomes the first player born in the 2000s to play in the main draw of a Grand Slam tournament. Born in Australia to rugby-loving Samoan parents who knew nothing of tennis, Aiava began playing the sport at the age of five after watching Serena Williams in the Australian Open.
Serena's vibe, her energy, drew me into the sport
'I think it was just her vibe,' she said of Serena. 'Like, I couldn't feel it from the other side of the TV, but it was just, like, her energy, and that kind of drew me to the sport.'
Aiava's powerful physique has drawn comparisons with Serena, and the teenager admitted that she has based her game on the American superstar saying, 'Not so much a girl's game - more a guy's game,' she said. 'More variety.'
Building confidence on a new stage
Aiava said that nerves had got the better of her at the start of the match, played on Showcourt One in front of full stands.
'I was pretty nervous playing in front of that many people. I have never played in front of such a big crowd before,' she said. 'I think the first set of the match I started off pretty bad. I think coming out, onto the court, I need to work on not being so tight and feeling the pressure.
'But as the match progressed, I felt a little bit more relaxed.'