France lift second Hopman Cup at the expense of the USA
Richard Gasquet and Kristina Mladenovic edged a thrilling contest against Coco Vandeweghe and Jack Sock to win the annual team event in Perth. France-England live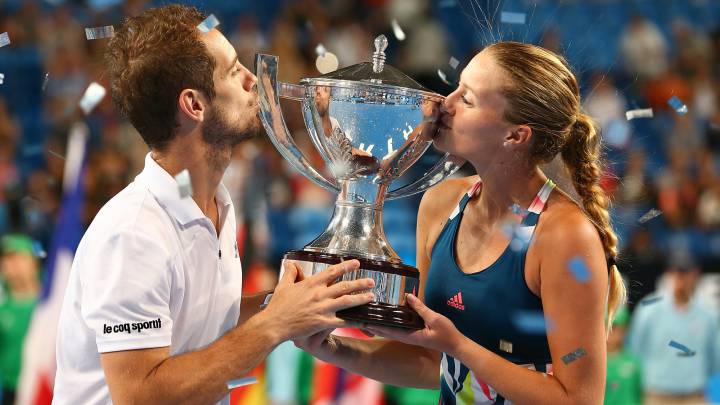 Kristina Mladenovic and Richard Gasquet edged a close encounter against Coco Vandeweghe and Jack Sock of the United States on Saturday to claim France's second Hopman Cup title.
Gasquet, who saved a match point in the third-set tiebreak, gave France the early lead in Perth by beating Sock 6-3 5-7 7-6(6) in a thrilling match lasting two and a half hours.
Gasquet: "We're very proud"
"A lot of great players have won here, so that's why we're happy to have our names on the cup. We are very proud," Gasquet said.
Mladenovic, however, failed to wrap up victory as she struggled to cope with the powerful groundstrokes of Vandeweghe, who brought the US level by beating the Frenchwoman 6-4 7-5.
Vandeweghe's win forced the final to a deciding mixed doubles match and France won it 4-1 4-3(0) after a second-set tiebreak to deny the Americans a record seventh Hopman Cup title.
Sock: "It's my fault"
"We came up short today. It's my fault. I'm sorry," Sock said.
France's only previous success in the mixed team event came in 2014.