#puttoftheyear: the most elaborate trick shot ever?
Staff at Bristol's Allstars Sports Bar in Clifton worked through the night to set up an incredible shot involving nine snooker tables and 50 cues.Super Bowl 2018 live online: Patriots vs Eagles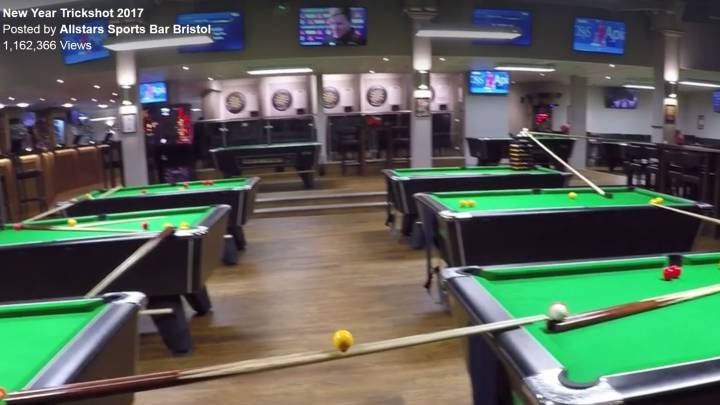 An sports bar in the UK has attracted more than a million views on Facebook after capturing on camera a stunning trick shot across nine snooker tables and using more than 50 cues.
In under two minutes a golf ball is putted down some stairs to trigger an eye-catching sequence of snooker and pool balls colliding, helped by variously positioned cues that steer a careful path.
The video ends with a golf ball rolling down two snooker cues and into a hole on the bar top at Bristol's Allstars Sports Bar, where staff worked through the night to complete the feat, posting their trick on Sunday with the hashtag puttoftheyear.