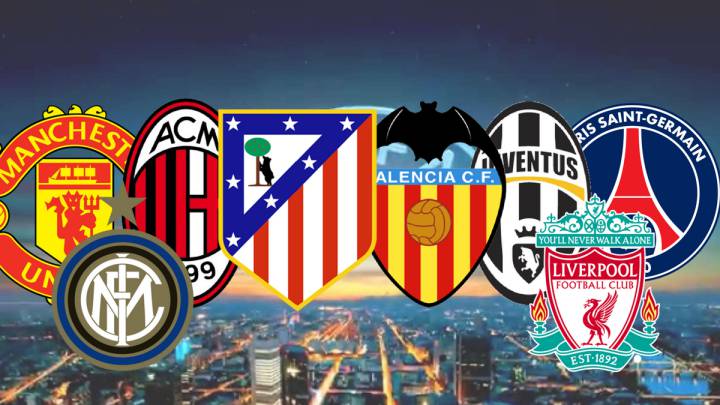 Just two Spanish clubs feature among the 20 clubs with the highest net debt in Europe - Valencia, who have a net debt of 285 million euros, occupy fourth place and Atlético de Madrid, sit 15th with debts to the tune of 164 million euros. According to UEFA's European Club Footballing Landscape report which was published yesterday, Atlético is the second club among the top 20 whose debt has risen the most over the past twelve months, growing 124%, only just behind Dynamo Moscow (130%).
Top of the list is Manchester United with a net debt of 536 million euros. United are one of the three so-called 'superclubs who have the most net debt on the continent. The other two are Paris Saint-Germain with 186 mililon euros of debt and Liverpool, with 163 million.
The presence of four Italian clubs in the top 10 places - Inter Milan are third, AC Milan are sixth, Juventus in ninth and Roma in 10th is also telling about the financial situation of Europe's top sides.
Top 20 clubs by net debt
1. Manchester United - €536m
2. Benfica - €336m
3. Inter Milan - €306m
4. Valencia - €285m
5. QPR - €279m
6. AC Milan - €249m
7. CSKA Moscow - €224m
8. Galatasaray - €222m
9. Juventus - €209m
10. Roma - €208m
11. Sunderland - €208m
12. PSG - €186m
13. Fenerbahçe - €166m
14. Dinamo Moscow - €164m
15. Atlético de Madrid - €164M
16. Liverpool - €163m
17. Olympique Lyonnais - €159m
18. Monaco - €148m
19. Copenhagen - €138m
20. Schalke 04 - €137m