Luis Suarez gave the clearest indication yet that Lionel Messi's contract renewal at Barcelona is imminent, and also criticised the "drama" created by the press over the ongoing negotiations.
Talking after the Catalan side's 5-0 win over Las Palmas on Saturday afternoon, in which Suarez bagged another brace following his 100th goal for the club in midweek, the Uruguayan responded matter-of-factly to a question over his teammate's future.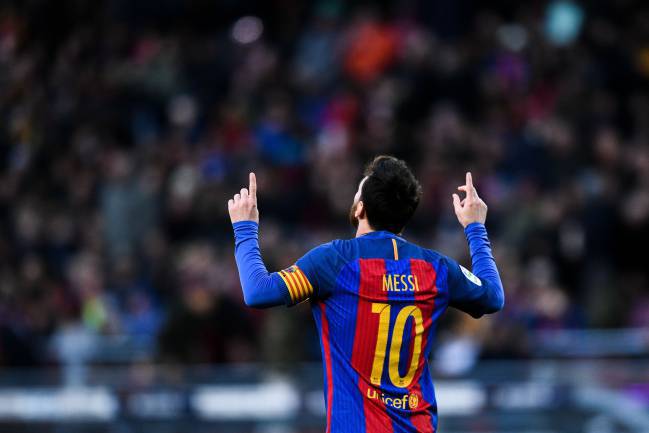 "The drama is made by the press"
"The drama is made by the press," he said. "The club already knows what Messi wants. We are very relaxed despite everything that's been said."
Suarez's comments on the matter come after Barça president Bartomeu and coach Luis Enrique have also called for calm over Messi's new deal in the past two days.