Real Madrid saw their record 40 game unbeaten streak ended at the Ramon Sánchez Pizjuán on Sunday night with a 2-1 loss at the hands of Sevilla. It was a run that equalled Brian Clough's Nottingham Forest when they scraped at the draw at the same venue last wednesday. It will go down in history, however, that Zidane's streak included 30 wins and 10 losses.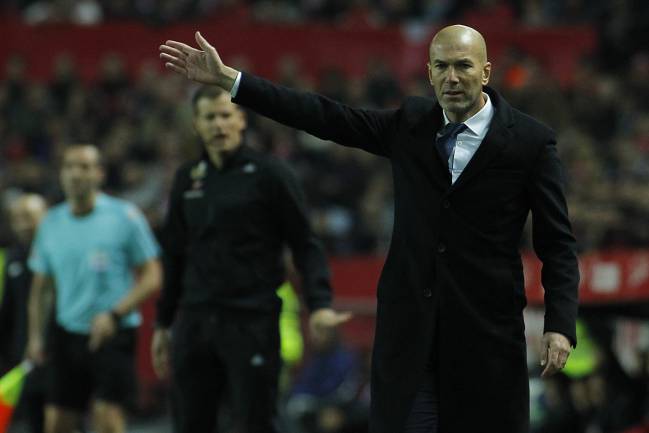 Zidane's exceptional streak
During that streak, Real Madrid have managed to lift their 11th Champions League trophy, the UEFA Super Cup and the FIFA Club World Cup. He miss that chance to go ahead of Clough's 1978 Forest and within one of 1992-93 AC Milan (42) and two of 2010-11 Juventus (43) with a five minutes to forget that saw Sergio Ramos, his saviour up the other end on so many occasions during the run and a goal by Sevilla new boy Stefan Jovetic.
Steaua are the record holders with 106 in the 1980's during a time that they were managed by Emeric Jenei and later Anghel Iordănescu. They had players such as Miodrag Belodedici, László Bölöni, Marius Lăcătuş, Victor Piţurcă and Gavril Balint and it as a golden era at Steaua until Dinamo Bucharest beaten them in 1989-90 on their way to their sixth consecutive league title.