Messi interview in 'Coach' untrue
FC Barcelona, as well as the magazine responsible, are investigating how an apparent fake interview with the Argentine star managed to be published on their website.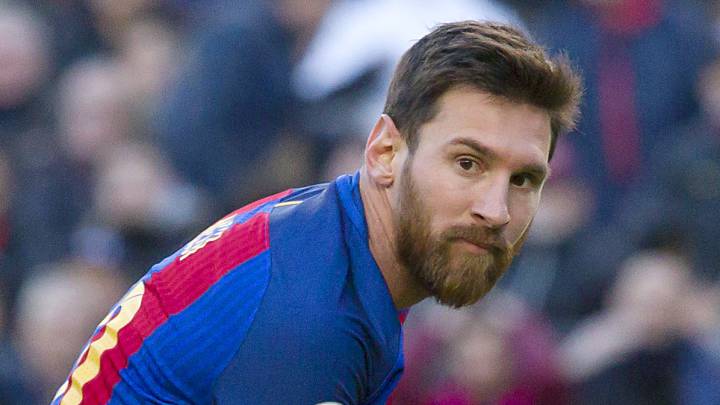 Real Sociedad – Barcelona live
Non-substantiated interview
Those around Barcelona player Lionel Messi are angry at the publication today of a supposed interview done with the star and published by the online magazine, Coach, which appears now to have been invented.
According to Mundo Deportivo, the Argentinian's father has called out the authenticity of the story and the Catalan club are investigating what happened. Jorge Messi said:
"This interview doesn't exist, it is a lie," he told the Barcelona-based paper.
How fake news innocently spreads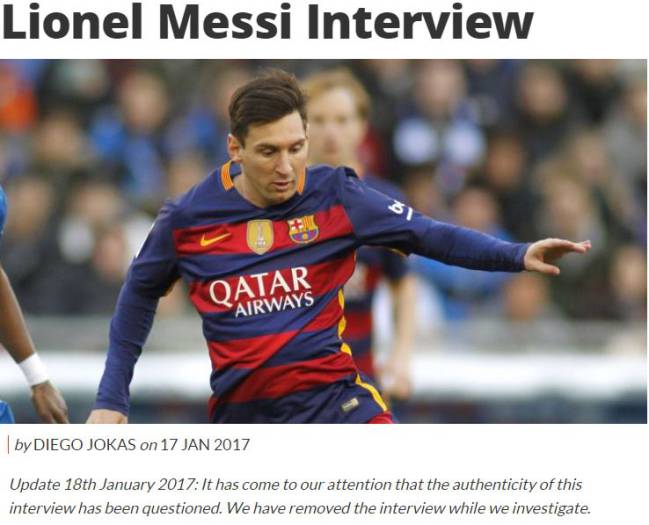 The magazine that published the interview, which was picked up by several world outlets in good faith, including Diario AS, are also undertaking their own investigation into what happened.
Quiero aclarar que no trabajo ni trabajé para la revista Coach Magazine y no participé de la entrevista a Messi que me atribuyen

— diego jokas (@diegojokas) 18 January 2017
AS have since been in touch with the author that was named by Coach, journalist for Tenfield, Sport 890 y TyC Sports in Uruguay, Diego Jokas, who has denied being involved:
"I want to make clear that I don't work, and have never worked, for Coach magazine, and never participated in the Messi interview that they have attributed to me," he later tweeted.