Bekele: "I can take 90 seconds" off marathon world record
The Ethiopian distance runner, widely regarded as the greatest of all time, is to make an attempt at the world record at the Dubai Marathon on Friday.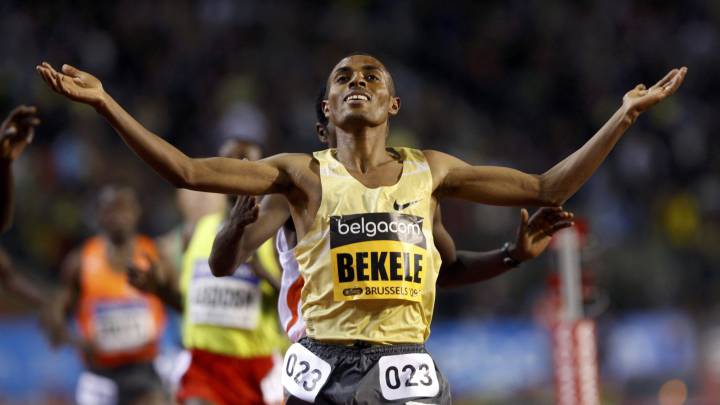 Triple Olympic track champion Kenenisa Bekele has said he can take around 90 seconds off the marathon world record before he retires.
Ethiopian Bekele, widely regarded as the greatest distance runner of all time and world record holder over 10,000 and 5,000 metres, is making an attempt at the world record this Friday at the Dubai Marathon.
Kimetto's world record in Bekele's sights
He ran two hours, three minutes and three seconds when winning Berlin last September, six seconds outside Dennis Kimetto's world record of 2:02:57 set on the same course in 2014 to become the second-fastest marathon runner in history
The 34-year-old, who said he is eyeing "just the world record" this week, told reporters he believes he can run "around 2:01:30" before retiring.
The last time Bekele competed in the Dubai Marathon was in 2015 when an injury forced him to pull out mid-race.
"Fully confident"
"I am fully confident. My preparation is going well. I am healthy enough," he said on the sidelines of a press conference ahead of Friday's race. He said he expects a better time than in Berlin.
To run 2:01:30 Bekele added he would need to change his training programme.
"The way you prepare yourself is very different. You need nutrition groups and facilities have to be perfect," he said, adding that he had not changed his preparations since Berlin.
Dubai is offering a bonus $250,000 dollars to any runner who can break the world record this week on top of the $200,000 dollar first place prize money.
Bekele, who is also due to run the London Marathon in April, told reporters he would put his hand up for selection for the Tokyo Olympics in 2020 if he was fit after being left out of the Ethiopian team for last year's Rio Games.