Real Madrid coach Zinedine Zidane has defended right-back Danilo following the Brazilian's poor performance in the Copa del Rey loss to Celta Vigo on Wednesday night.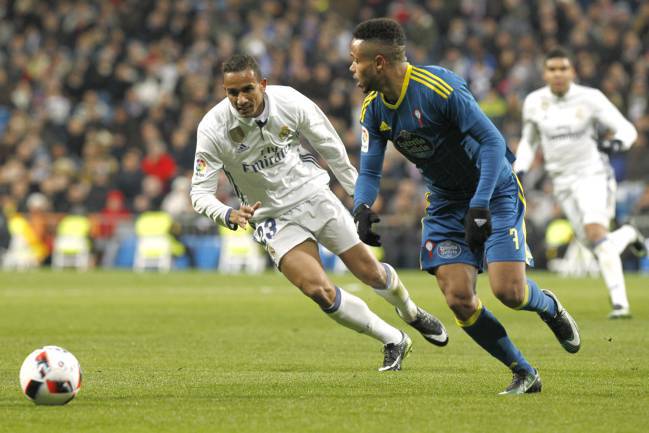 Zidane substituted Danilo on the 80-minute mark, much to the 25-year old's visible ire as he trudged off the pitch to the sound of Bernabéu boos. Spanish radio station Cope also reported that Danilo and Zidane failed to give each other a customary handshake as he was replaced by Karim Benzema, although the incident was not picked up by TV cameras.
"Can he improve? Yes he can, but so can the rest"
However the French coach stood behind the former Porto fullback, saying that the boos were undeserved and that he backs the player "1000%".
"The jeers are unfair," he said. "Not only from the fans, but from everyone. It's unfair what is said about him. He is a professional, who always gives everything.
"We want the best version of Danilo. Can he improve? Yes he can, but so can the rest. He has the support of his teammates and his coach. I'm with him 1000%, not 100%. I love him as a player."