New daily German tabloid Fussball Bild celebrated its first edition by releasing an exclusive interview with Borussia Dortmund striker and Real Madrid target, Pierre-Emerick Aubameyang, on Friday.
The striker, who is currently representing his country Gabon in the African Cup of Nations, has on numerous occasions in the past expressed his enthusiasm at the prospect of joining Los Blancos one day, while the Bundesliga club have also agreed to open talks with Madrid over a possible deal.
"If one day Madrid call me, they call me. If not, no problem"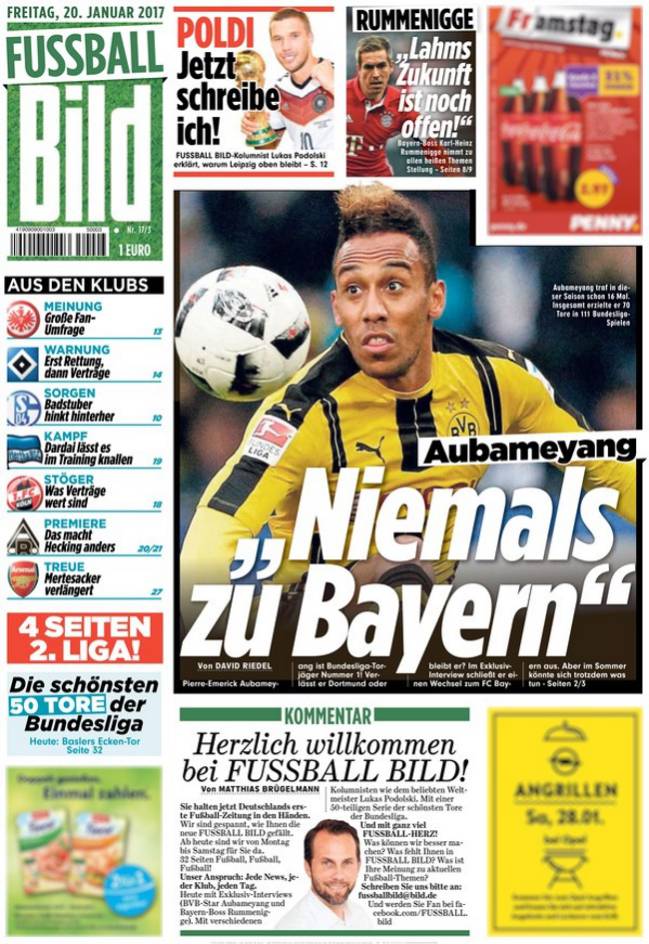 However, in the interview with Fussball Bild, the 29-year old forward seemed keen to keep his future options open. Aubameyang is one of the hottest properties in Europe at the moment, with a host of top clubs tracking his every move.
"If one day Madrid call me, they will call me. If not, no problem," he said. "Real Madrid isn't everything in the world"
Nevertheless, the player, who has a contract with Borussia until 2018, did shed doubt over extending his stay in Dortmund beyond the expiration of his current deal.
"
I would not go to Bayern, that's for sure"
"No one can predict the future. I'm in Dortmund right now and I love it. But I cannot say that I will stay for two years, five or 10. A club may come along in June, reach an agreement with Dortmund and I will go," said Aubameyang.
What Aubameyang was very clear about, though, was that he'd never leave Dortmund for the team's bitter Bundesliga rivals, Bayern Munich.
"I would not go to Bayern, that's for sure, it would be tough for Dortmund fans," he stressed. "If they were to make an offer, I would say no."