The board at Osasuna have announced in an official statement their intention to lodge an official complaint againt the referee who they were forced to endure in their 4-3 loss against Sevilla on Sunday.
The club has shown its "indignation" regarding the "behaviour of the referee", who they believe seriously hamred their team's chances on a game they lost 4-3 at home.
Osasuna indicated that they "believe the referee's judgement has seriously harmed" the team, "stopping them, at the very least, from getting points in a game of huge importance."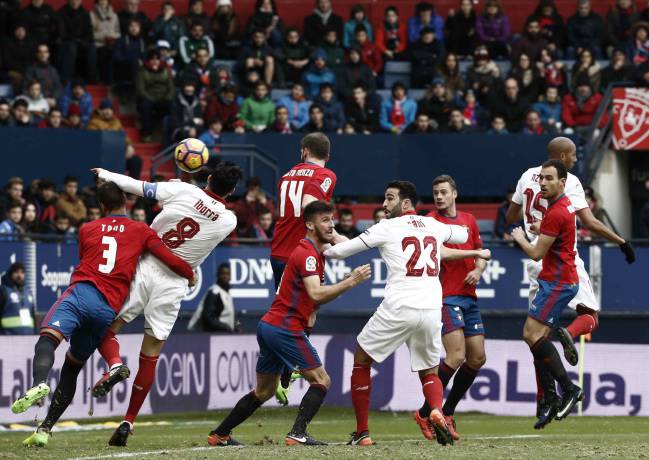 Osasuna's issues
Petar Vasiljevic's side are particularly annoyed by Sevilla's last goal as they believe Oriol Riera was pushed in the back just before it and they also believe there was an offside called on Emmanuela Riviere by the referee, without the help of his linesman, that was not offside.
The club also said that they have always respected LaLiga and the the referee's committee, but want to be able to compete on an equal footing with other teams in the league and believe that on Sunday at El Sadar, this was not the case.