TENNIS
Australian Open: Raonic to face Nadal after beating Bautista Agut
Milos Raonic will take on Rafael Nadal in the Australian Open quarter-finals after a four-set victory over Roberto Bautista Agut on Monday.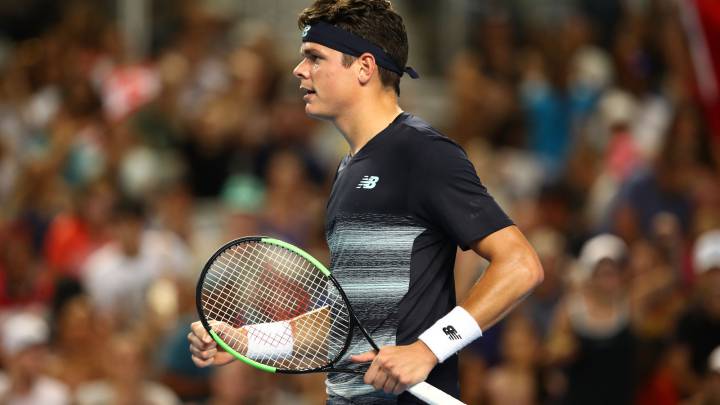 Milos Raonic claimed a quarter-final with Rafael Nadal at the Australian Open with a fluctuating four-set victory over Spain's Roberto Bautista Agut on Monday.
Raonic had early problems before recovering under a closed roof to win 7-6 (8/6), 3-6, 6-4, 6-1 against the 13th-seeded Bautista Agut in two hours, 52 minutes on Hisense Arena.
The boom-serving Canadian third seed trails 14-time Grand Slam champion Nadal 6-2 in their previous meetings.
Raonic into Australia last eight for third year on trot
It is the third straight year Raonic has reached the quarter-finals in Australia, and it is also his sixth quarter-final at a major, the most by any Canadian player.
"I was very fortunate to get through today, [because] there were some moments where it was not looking so good, so I'm happy to find a way to pull through," Raonic said.
The Canadian has been troubled by a virus during the earlier rounds, but said: "I have the energy. Still don't necessarily feel at full capacity. "I can go about my days normally. Sort of on the tail-end of the recovery."
Raonic, who stretched his record to 5-0 over the Spaniard, served up 33 aces but also had his issues with his serve as he was broken three times, along with nine double faults.
The Canadian was vulnerable on serve in the opening two-and-a-half sets, but he came good just in time.
Raonic, a semi-finalist last year, saved two of three break points in the ninth game of a rain-interrupted third set with 200kmh-plus aces.
Raonic reeled off nine of 11 games once the roof was closed.
Expects "very difficult" Nadal clash
"Coming together now, putting in a great finish to last year, playing what I feel is some of my best tennis right now," Raonic said of his current form.
"I have some very difficult tasks ahead of me. I had a very difficult one today. Next one is going to be a very difficult one."