Nico Rosberg's decision to quit Formula 1 after winning the 2016 world championship took the sport by surprise to say the least, but the German driver explained on Monday that the demands of being a top-level sportsman were such that there comes a time for realigning your own priorities.
"Performing at the highest level requires you to give 110 percent," Rosberg said. "It occupies all your time and everything else takes a back seat, including your family. Now I have a daughter who is a year and a half old so any other project, however interesting or exciting it is, takes second place."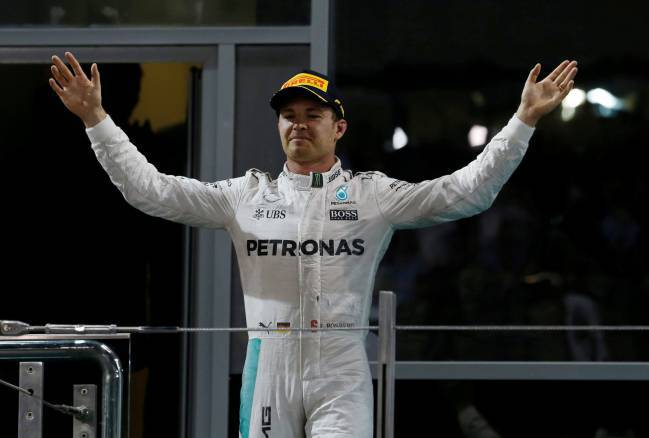 "Renewable energy could be interesting"
"There is a time for everything and I have found that there is more to life than driving around in circles. I want to look for new challenges. "Renewable energy is something that could be quite interesting. There's so many possibilities, electrical cars as well."
Rosberg added that he wanted to use his fame to give something back. "I'm going to go visit children who are quite ill, and especially children of an age who will be really happy to see me," he said. "And of course I now need to have more time for my family and to have control of my own life."
"A feeling of complete freedom"
"Since I was 10 years old my entire life has been planned by other people with the focus on Formula 1; it's very intense and now all of a sudden I have a feeling of complete freedom," Rosberg concluded. "I need something that touches my heart."