In a Q&A for Sky Sports, Guillem Balague believes Diego Costa and Chelsea could be headed for a divorce and Atletico Madrid are still interested in bringing him back to the Vicente Calderon (or the Wanda Metropolitano).
The back-story to Chelsea and Costa's recent spat includes an offer from China that Costa believe his club should have informed him of and wanted to know more about. He also clashed with the club's medical department over an injury he had been complaining about. The 28-year-old was subsequently dropped for the Leicester game but was reinstated for the
"Alvaro Morata wants to leave the Bernabeu as he feels he is not being treated properly. He knows there are teams in England and Italy that want him. Plus, the Diego Costa issue means both player and Chelsea would be happy with a transfer at the end of the season and Atletico would love to get him back. Early days, of course, but the summer will be very exciting," Balague said during the Q&A.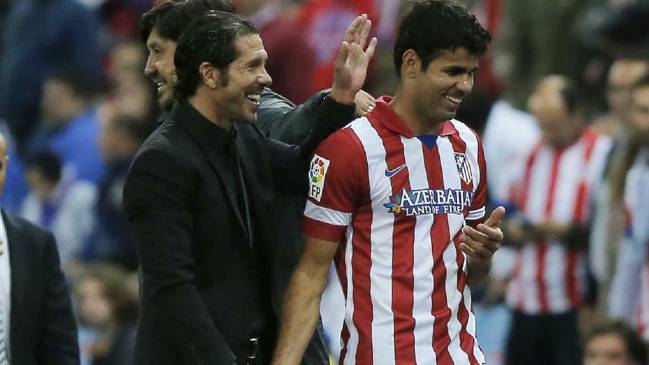 News that Alvaro Morata plans to leave Real Madrid could cause Chelsea to look at replacing Costa with a younger and less volatile version, who does not long for his former club and provoke transfer speculation ever summer and winter.
Gameiro of Costa?
Kevin Gameiro was brought in last summer but has failed to impressive in the same manner as Costa did in his final couple of years at Atletico. The Frenck striker has scored eight goals in 29 appearences this season but has missed some sitters in important games for Atletico. Diego Costa would be an upgrade and many believe Atletico are missing that ruthlessness that the Spaniard brought to the team.