Thomas Tuchel takes Borussia Dortmund into Saturday's crunch Bundesliga match against VfL Wolfsburg knowing a win is essential to turn the tide after a string of bad results, which has left the coach under mounting pressure.
Dortmund should have been title contenders, like last season -- their first under Tuchel -- but instead they are dogged by inconsistency, having won just two of their last seven league games, putting next season's Champions League qualification in doubt.
Their problems were compounded when they lost 1-0 at Benfica in the Champions League round of 16 first leg on Tuesday, piling further misery on the team and 43-year-old Tuchel.
Bundesliga leading scorer Pierre-Emerick Aubameyang had a night to forget after having a penalty saved and missing a hatful of clear scoring chances against the Portuguese.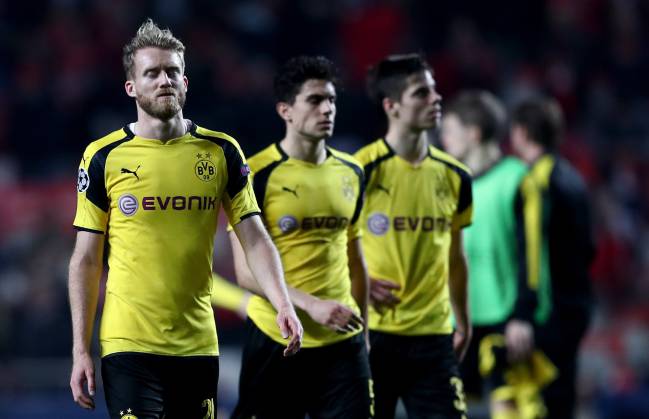 Frustration seeping in
Frustration appears to have seeped into the management, as well, with club chief executive Hans-Joachim Watzke leaving the stadium before the end of last week's 2-1 defeat at bottom club Darmstadt 98.
"There has to be a change in our way of thinking," Tuchel warned. "We are not only the team playing against RB Leipzig and Bayern Munich (and beating them). We are also the team that plays as we did against Darmstadt."
"It would be helpful if that could finally sink in," he said, urging for more consistency from his players. "I thought it had internally been understood," he said.