Flirting with the enemy
The Argentine forward at Juventus, Paulo Dybala, has been heavily linked with a move to the Spanish capital when the transfer window opens again in the summer. And the player has given what some people are calling another "wink" towards the European Champions on social media.
The talented youngster didn't do much to get people's tongues wagging, simply liking a post on Cristiano Ronaldo's Instagram feed. The post in question had the Madrid players huddled together celebrating a goal ahead of the Eibar game, one Los Blancos' number seven wasn't part of but one he wanted to show his support for from afar.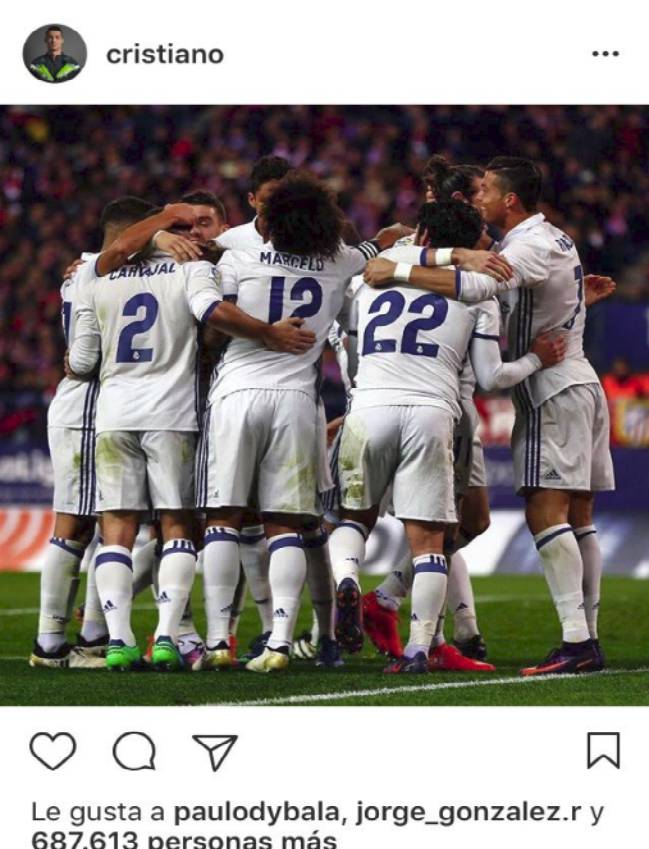 Speculation rarely stops
It may only be early March but, after the transfer sanctions placed on Real Madrid were reduced -allowing them to open their wallets this summer - rumours will be rife about the next big star, or stars, that will head to the Bernabéu.