Camp Nou shows appreciation for Luis Enrique
The supporters in the Camp Nou for Barcelona's overwhelming 5-0 triumph over Celta Vigo showed their affection for first team coach Luis Enrique, singing songs in his favour.
Luis Enrique announced on Wednesday night that he would be leaving Barcelona in the summer, as he needs to rest. This was the first home game since the announcement.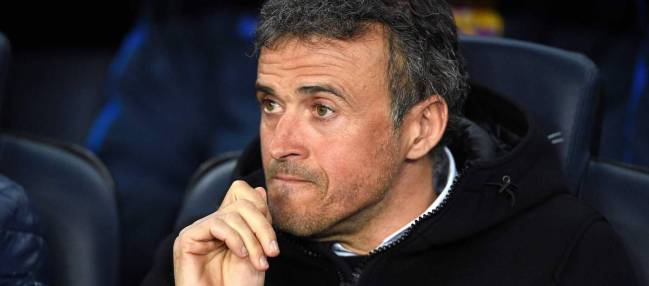 Luis Enrique's contract finishes on 30 June
The Barça coach's contract is up at the end of June, and while Barcelona president Bartomeu has said the announcement of the new coach will take place on 1 July, there is already fevered speculation about who could replace Luis Enrique.
Ernesto Valvede and Sampaoli are the names being most strongly linked to the job so far.
Barcelona v PSG coverage | Champions Match