Florentino Perez: "A Benzema-Mbappé duo? Everything is possible"
The president of Real Madrid was on Radio Montecarlo with Christophe Dugarry along with Karim Benzema and they broached the Kylian Mbappé situation.
Florentino Perez appeared alongside Christophe Dugarry on Team Duga, on Radio Montecarlo during an interview with Karim Benzema on Thursday night. The Real Madrid president waxed lyrical about the French striker and said, "Karim is a mix of Zidane and Ronaldo. He is the best number nine in the world. I am convinced that he will stay and while now we do not talk about renewals, if it was up to me, I would keep him here during his whole sporting life. I am very happy with Benzema and he has exemplary behaviour."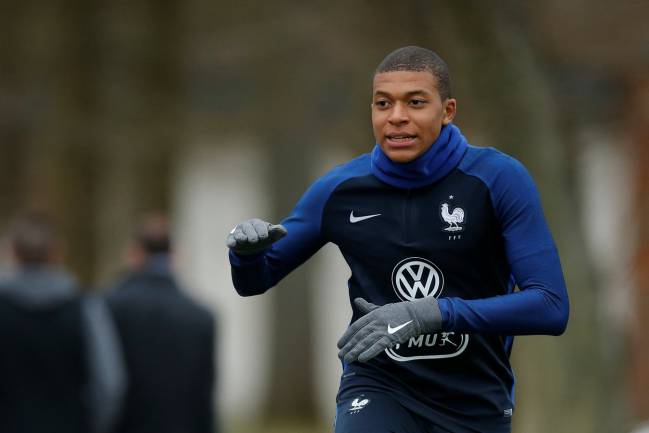 Madrid's Mbappé ambition
Dugarry aske Perez about Real Madrid's interest in Kylian Mbappé and the Real Madrid president did not deny it, "A duo of Benzema and Mbappé? Everything is possible, but at this time of the season, I don't want to talk about that."
AS have already outlined Real Madrid's very serious interest in the player from Monaco. The technical body of the club have become enamoured with the 18-year-old's ability in the last number of months. His display in the Champions League against Guardiola's Man City has forced los Blancos to recruit the player. AS understand that the LaLiga side will go all out for his signing, understanding it will be a big investment for such a young player.
Zidane is a fan of the French striker and is delighted with his improvement in recent months. He has scored 19 times in 32 games for the Ligue 1 side but the most impressive thing could just be his 10 goals in the last seven games.
---