The jokes between Gerard Piqué, Jordi Alba and Isco have not stopped since rumours emerged surrounding the players' future and the possibility of him moving to Barcelona became much higher. Rumours suggest that if Zidane were forced to chose between Isco and James, he would pick the Colombian and Isco is already not happy with his minutes.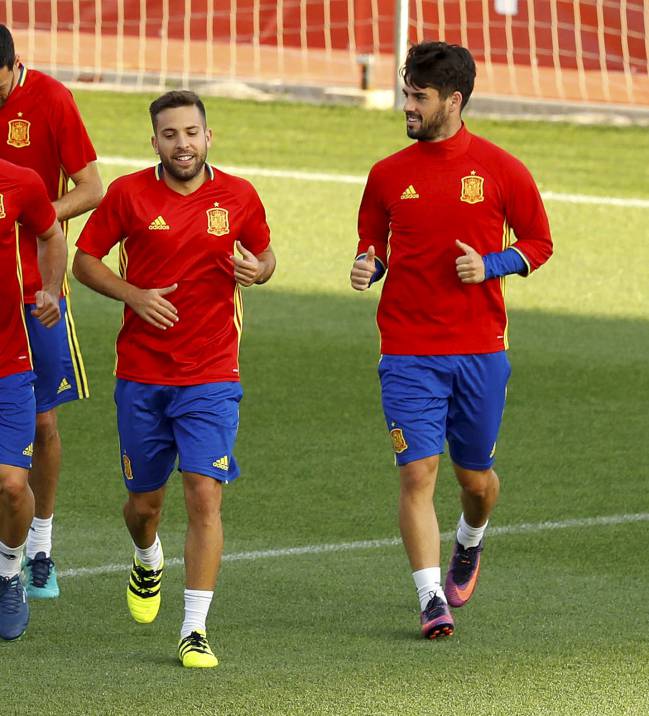 Isco is a Real Madrid player but can not evade the affection of jokers Piqué and Alba, who know very well what what their affection will be interpreted.
Iniesta has eyes on Isco
Andres Iniesta, however, is the latest to laud the player's ability when he was asked about him before the Israel game on Friday night. "Isco? I think he is a fantastic footballer, a massive talent. He has been doing things very well now for years and is at one of the best teams. Just like here in the national team, he is very important. He is still very young and has many years to continue improving.