The University of North Carolina Tar Heels, who fell agonizingly sort of the goal last year, beat the Gonzaga Bulldogs 71-65 on Monday to claim the coveted US collegiate basketball crown.
The Tar Heels won their sixth national title with the triumph at the University of Phoenix Stadium, where center Kennedy Meeks's block of a shot by Gonzaga's Nigel Williams-Goss set up a fastbreak dunk by North Carolina's Justin Jackson with 12 seconds to play that sealed the win.
Last year the Tar Heels' title bid was sunk by a last-second shot by Villanova's Kris Jenkins in the title game.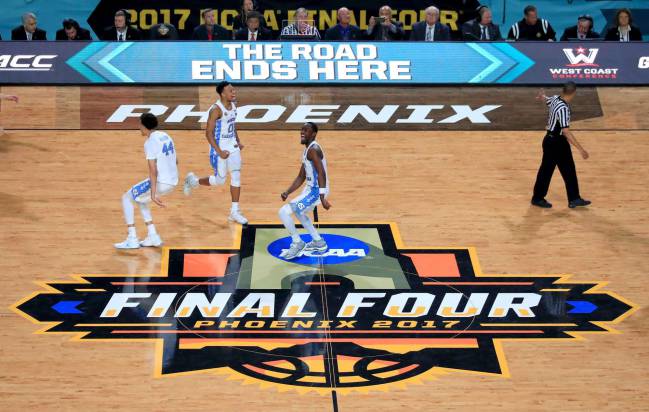 Redemption
"They wanted redemption," said North Carolina coach Roy Williams, who became the sixth coach to win three or more NCAA championships.
"One of the things we had to be tonight was tough enough. I think this group was tough enough."
This year's championship showcase featured a welter of fouls and missed shots by both teams.
But it offered plenty of drama, with the outcome in doubt in the final minute.
Forward Isaiah Hicks's jump shot with 26 seconds left gave North Carolina a 68-65 lead before Williams-Goss, who had scored eight straight points for Gonzaga, was blocked on the other end.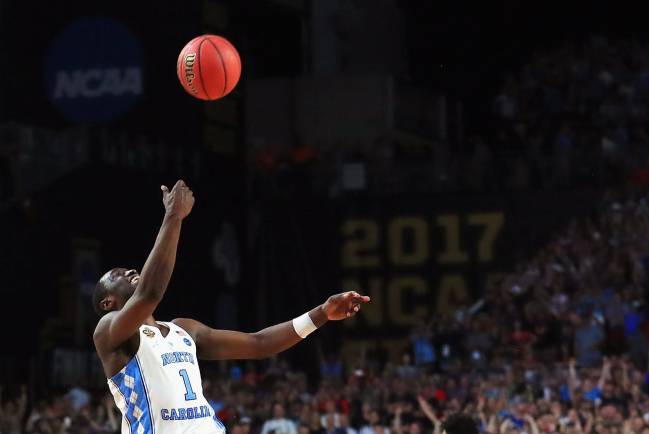 Berry is the MVP
North Carolina point guard Joel Berry made two free throws with seven seconds remaining to finish with a game-high 22 points.
Berry, who sprained both ankles during the tournament, made all four of North Carolina's three-pointers and was named Most Outstanding Player of the Final Four.
"My teammates believed in me," he said. "My teammates said just keep on pushing. I couldn't do it without them. I wasn't 100 percent but I gave it my all."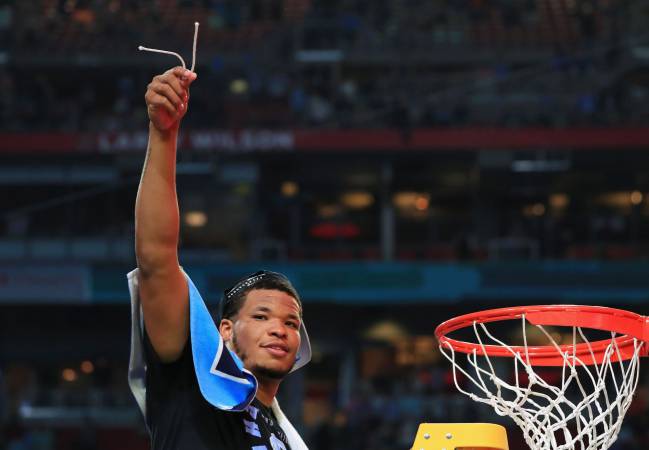 Gonzaga's struggles
Gonzaga, the small-school perennial contender who had made it to the Final Four for the first time in their 19th straight appearance in the national tournament, missed nine consecutive shots in the second half, going more than eight minutes without a basket.
North Carolina still couldn't deliver a decisive run, and it was a one-possession game for much of the second half, when foul trouble dogged both teams.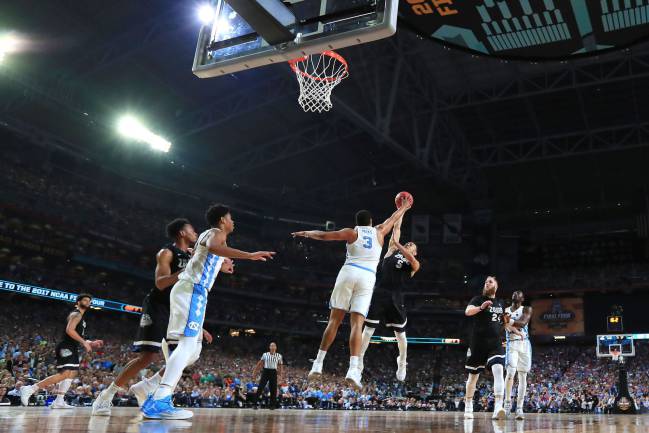 Foul trouble
Meeks was whistled for his fourth foul with 9:42 remaining.
Gonzaga's Polish center Przemek Karnowski picked up his fourth with 8:20 remaining and finished the game just one of eight from the field for nine points.
Gonzaga's Zach Collins, hero of a semi-final win over South Carolina, fouled out with 5:03 left in the game.
Jackson scored 16 points, but missed all nine of his three-point attempts. Williams-Goss finished with 15 points, but connected on just five of 17 from the field.
Gonzaga led 35-32 at halftime, but North Carolina hit them hard after the break.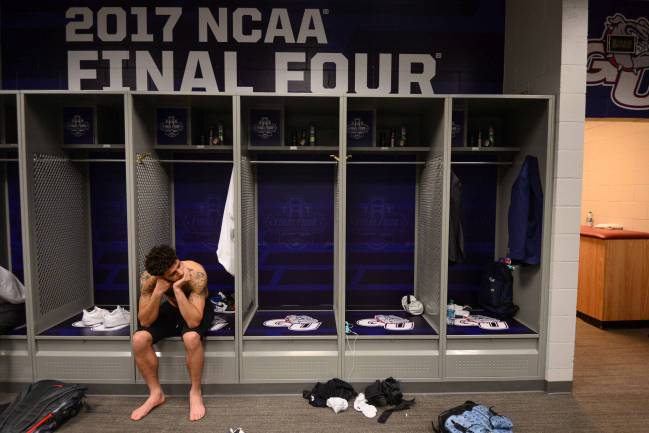 Dramatic ending
A steal led to a layup for Berry, and two free-throws by Jackson had the Tar Heels in the lead 35 seconds into the second half.
Gonzaga coughed up two turnovers and missed their first five shots before coach Mark Few called a timeout with his team trailing 40-35.
The Bulldogs responded with an 8-0 scoring run of their own that included Karnowski's first points of the game, setting the stage for the tense battle to the finish.
"We came out here and we competed," Berry said. "It came down to the last second, but we're national champs now."