The golden State Warriors have announced that Kevin Durant is set to return to action on Saturday against the New Orleans Pelicans, as the regular season draws to a close, and the Warriors eye the playoffs.
In an article on their official website, the Warriors said: "Following multiple workout sessions in recent days – including 2-on-2, 3-on-3 and 4-on-4 scrimmages – forward Kevin Durant has been cleared by the team's medical and athletic training staffs to return to full-team practices."
Durant missed the last 19 games when he suffered a "Grade 2 MCL sprain and tibial bone bruise" at the end of February against the Washington Wizards.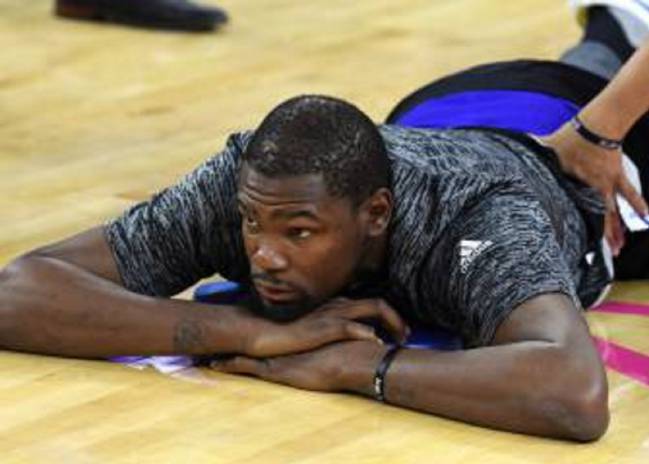 Durant goes into detail about the injury
In an epidose of the Bill Simmons Podcast recently, Durant explained that "I heard a crack. It was something I had never felt before, never heard before. So I was a little nervous. I didn't know what was going on."
He explains that a misdiagnosis made him fear for his season but it looks like Durant, who was a candidate for the MVP award prior to the injury, will be back in time to lead the Warriors into the playoffs as the favourite to win their second NBA title in three years and make it to the finals for the third years in a row.
The playoffs start on April 15th and the Warriors have already sealed the Western Conference's top seed with a 65-14 record.