Alonso explodes over McLaren's lack of power at Bahrain GP
Spanish Formula 1 driver Fernando Alonso complained over the car radio about his feeble Honda engine as Palmer and Kvyat went past him on the straight in Bahrain.Nadal-Anderson: US Open Final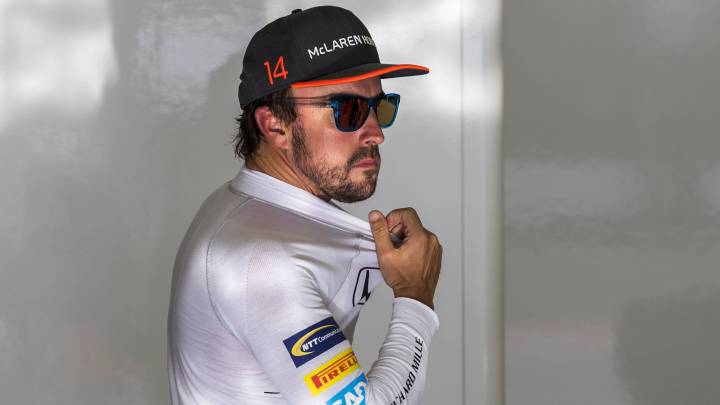 Fernando Alonso couldn't believe what was happening down the straight at the Bahrain GP: "They've gone passed me from 300 metres back, I can't compete with so little power", the Spanish driver complained over the car radio.
Alonso's McLaren beaten down the straight
Having gone past Palmar and Ericsson on the corners, Alonso was forced to watch as the British driver in the Renault as well as Daniil Kvyat went past him on the straight, almost effortlessly. The two cars were 300 metres behind the Spaniard at the start of the straight, but still went past him. Fernando Alonso tried to go back past them on the corners, but this time, despite being close he couldn't get round them.
Alonso bemoans lack of power
"I've never raced with less power in my life", spat Alonso. His McLaren had a new Honda engine in it for the race after the original failed in qualifying, but it hadn't been fully calibrated, meaning it was set to the most conservative settings, resulting in a loss of around 20 hp, over and above the engine's already well known lack of competitiveness compared to the other power plants on the grid.
Alonso retires on penultimate lap
Having fought as hard as he could all race, the under-powered engine eventually gave up the ghost on the penultimate lap, meaning Fernando Alonso once again failed to finish.
McLaren's Vandoorne out before the start
McLaren lost their other driver, Stoffel Vandoorne, when his car broke down before the race had even started.