MLS.com's Ben Baer spoke to Raúl Gonzalez Blanco as the Real Madrid "No. 7" attended the Generation Adidas Cup in Frisco (Dallas).
Raúl continues in his role as LaLiga ambassador spoke of his anticipation to "his" Real Madrid being the first Spanish side to play in the annual MLS All-Star game which takes place in Chicago's Soldier Field Stadium on August 2nd at 9 pm ET.
What is the relationship between LaLiga and MLS?
We have a very good relationship and work closely together with the likes of coaching techniques and education. We've developed this tournament together and every year as the Generation Addias Cup comes around you can see the progression that's been made by the players. I really feel that the key to develop soccer here in the US is to start with kids of the age of 9-12 and get them involved in tournaments such as this. From my perspective it was great to see both Spanish teams (Málaga and Villarreal) do so well but it was also good to see the likes of NYCFC and Orlando perform strongly too. This tournament has been great and I'd like to see more of these during the season.
How excited are you about Real Madrid being announced as the opponent of the All-Star team?
It really is great news. I was lucky enough to attend the last All-Star game at San Jose and the news that my team, Real Madrid will play is excellent and i'm sure it will be a fantastic match. Real Madrid are frequent visitors to the US in pre-season but playing in the All-Star game against the best from MLS will be very special.
What does Real Madrid mean to you on a personal level?
Real Madrid is my home, the club has so many positive values relating to youth development and a club that always looks to play good football and has a never say die attitude. I'm also delighted that the Real Madrid U-17 side did so well here in Dallas and now looking forward to the All-Star game in August.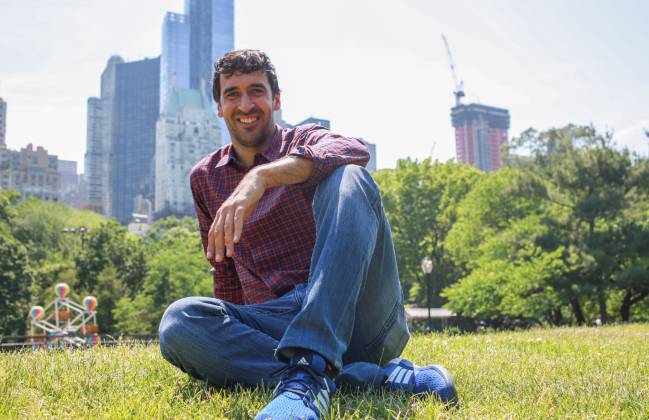 You've played everywhere on the planet, how does the name of Real Madrid resonante around the world?
It really is amazing, wherever you are in the world, everyone knows the name of Real Madrid and can name the club's leading players. This is good also for Spanish football and we genuinely believe that LaLiga is the best league in the world with the highest level of quality and the best players and coaches.
Were you born with natural talent or was that something that was developed?
I think good players are born with natural talent but one has to always look to improve by listening to teammates or learning from the coach. Every player will have a certain level of talent but hard work is the key to success.
---
For the best weekly news on everything MLS, follow Extra Time Radio and download/check-out their fine podcast.