Former American football star and convicted murderer Aaron Hernandez was found dead in prison on Wednesday after hanging himself with a bedsheet in his cell.
His death ended a spectacular fall from grace for a man who signed a $40 million contract in 2012 with this year's reigning Super Bowl champions, the New England Patriots, after a troubled upbringing in Connecticut.
The 27-year-old was discovered hanging in his cell by corrections officers in Shirley, Massachusetts at approximately 08:05 CET said Christopher Fallon with the Massachusetts Department of Correction.
He died almost exactly two years after he was sentenced to life without parole for murdering a semi-pro football player in 2013 and five days after he was acquitted of double murder in a separate Boston killing in 2012.
The former NFL star was rushed to hospital, where a doctor pronounced him dead at approximately 09:07 CET.
Not considered a risk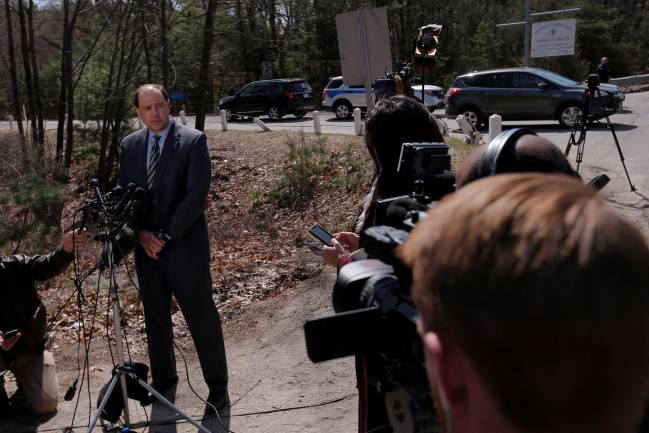 The one-time Patriots tight end was in a solitary cell in general population housing and had reportedly not been considered at risk of suicide.
Police were at the scene and Hernandez's family have reportedly expressed shock, calling for a thorough investigation.
There was no immediate comment from the Patriots, who were later Wednesday due to meet President Donald Trump at the White House as the reigning champions of the premier American football championship.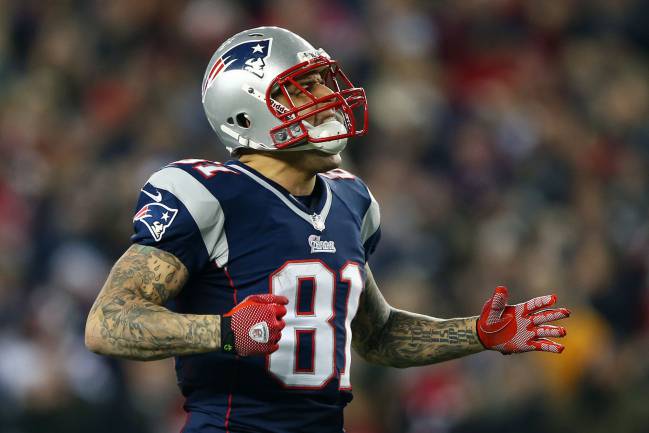 No White House visit for Tom Brady
Patriots quarterback Tom Brady, who has enraged some fans for apparently being friends with Trump, has said he will not attend.
He attributed his absence to "some personal family matters" and thanked the president for hosting the celebration, hoping to be back on the South Lawn in the future. Brady also skipped a White House visit with Barack Obama in 2015.
At least six members of the team have already vowed to skip the traditional meet-and-greet between the president and the Super Bowl champions, some citing opposition to Trump's controversial rhetoric and policies.
Hernandez's murder conviction was the latest in a long line of crimes to tarnish the image of the NFL, most infamously by star running back O.J. Simpson.
In a sensational trial broadcast live on television, Simpson was acquitted of murdering his ex-wife Nicole and her friend Ron Goldman in 1994 but is now in jail, convicted of armed robbery and kidnapping in 2008.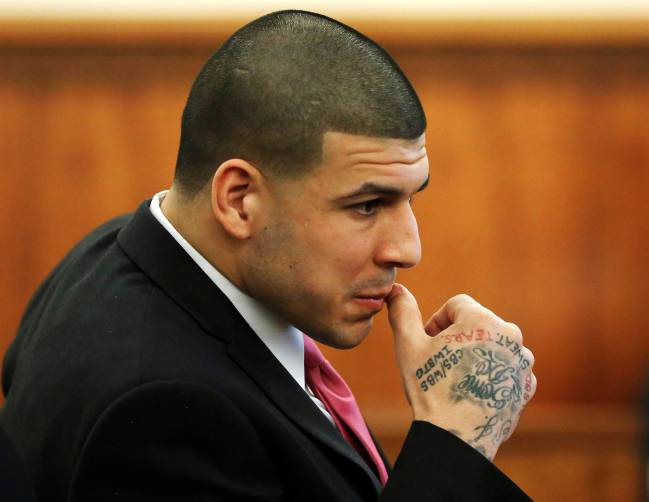 NFL arrest cases
A database of arrests involving NFL players compiled by USA Today has logged 854 cases dating back to 2000.
Brent Schrotenboer, the journalist who created the database, told AFP in 2015 that the overall NFL crime rate was around two percent, below around four percent for the general population.
Hernandez had numerous run-ins with the law during his college football career at the University of Florida.
In June 2013, Lloyd's bloodied body was found less than a mile from Hernandez's luxury Massachusetts home. The two men had been dating sisters.
The murder weapon was never discovered, but analysts said the evidence against Hernandez was overwhelming. The Patriots dropped him just hours after his arrest.
Last Friday, Hernandez wept openly as he was acquitted of earlier Boston murders.