Social media network Twitter has hooked up with LaLiga to generate a series of emoji icons for account holders to use as they build-up ahead of Sunday's El Clasico at the Santiago Bernabeu (kick-off 20:45 CEST).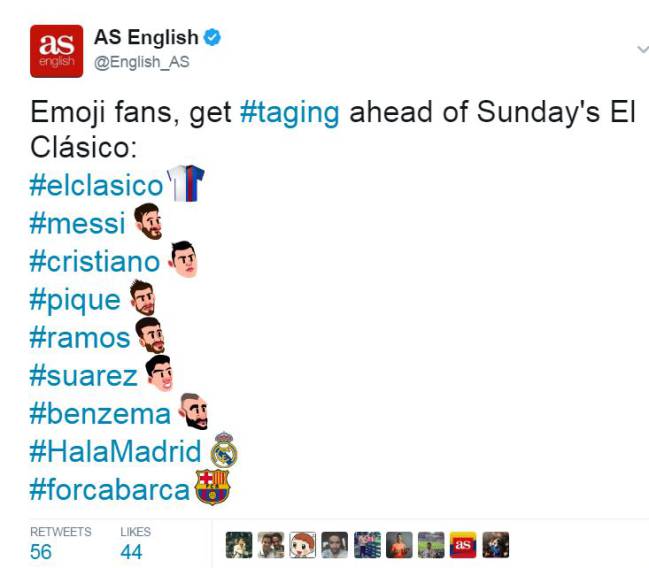 Fans of Real Madrid and FC Barcelona can now use a series of bespoke hashtags ahead of the game that will automatically bring up icons that can be used in pre-game tweets.
Three players from both clubs have been selected for emoji treatment with Real Madrid's Cristiano Ronaldo, Karim Benzema and defender Sergio Ramos getting the mini-icon customisation whilst Leo Messi, Luis Suarez and Pique are the Barça players selected to adorn tweets around the world ahead of the game.
Fans of both teams can use the #HalaMadrid or #ForcaBarca hashtags to express their allegiance as millions are expected to tune into Sunday's game.
For emoji fetishists everywhere, here are the nine El Clasico emojis:
#ElClasico #HalaMadrid #ForcaBarca #Messi #Suarez #Pique #Cristiano #Benzema #Ramos
We can't get away from the feeling that the Karim Benzema emoji is akin to an Irish folk singer.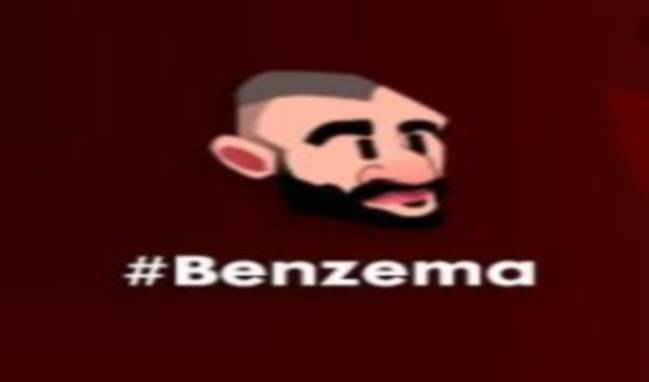 Happy emoji-ing !