The Warriors storm back
Stephen Curry scored 14 of his 34 points in the fourth quarter and the Golden State Warriors stormed back from a 16-point third-quarter deficit to beat the Portland Trail Blazers 119-113. Klay Thompson tallied 24 points on Saturday for the Warriors, who seized a commanding 3-0 lead in the best-of-seven first-round Western Conference playoff series. CJ McCollum scored 32 points and Damian Lillard added 31 for the Blazers, who will try to stay alive with a win in game four on Monday.
This is the Warriors 5th win when trailing by 15+ over the last 3 postseasons. The rest of the NBA has 6 combined in that time.

— ESPN Stats & Info (@ESPNStatsInfo) 23 de abril de 2017
A delivery
After the final buzzer, Curry collected the game ball and said he planned to deliver it to Kerr. "Our coach is going through a lot right now," Curry said. "He told us to go out and 'win one for the Gipper.'"
Gasol's floater
Elsewhere on Saturday, Marc Gasol lifted Memphis to a 110-108 overtime win over the San Antonio Spurs, allowing the Grizzlies to level their playoff series at 2-2. Gasol's floater over Spurs defender LaMarcus Aldridge with 0.7 seconds left capped a thrilling back and forth first round playoff contest Saturday in front of a crowd of 18,100.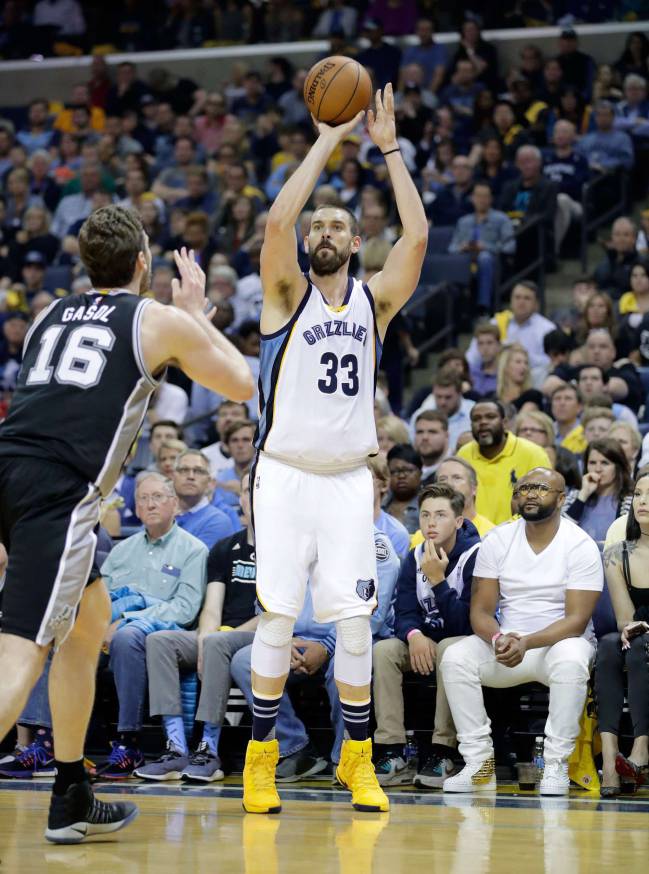 "Both teams played their hearts out," Spurs coach Gregg Popovich said. "Just a fantastic basketball game. The fans got their money's worth. Marc made a great shot. L.A. (Aldridge) contested it very well, it (went) down."
Follow Game 1 NBA Finals 2017 live online: Cavs @ Warriors