Cristiano Ronaldo just two goals behind Jimmy Greaves' 366
Real Madrid forward Ronaldo is the third highest scorer in Europe's five big leagues. At Madrid he's just four goals away from 400.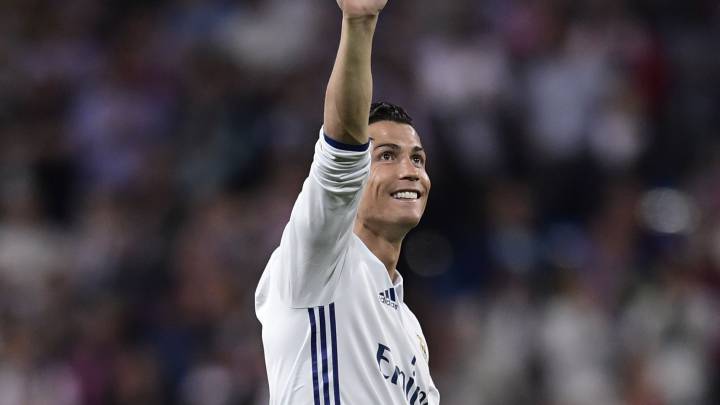 Cristiano Ronaldo is just four goals away from reaching a total of 400 goals with Real Madrid, at an incredible average of 1.02 goals per game. Centre-forward numbers scored mostly from out on the left-wing. And while his stature in the Real Madrid record books increases, so it does too on the European scene, where he is now just two goals away from equalling Jimmy Greaves' record of 366 goals in Europe's five big leagues (Spain, England, Germany, Italy and France). Including his three goals at Sporting Lisbon, Ronaldo is now on 367 goals.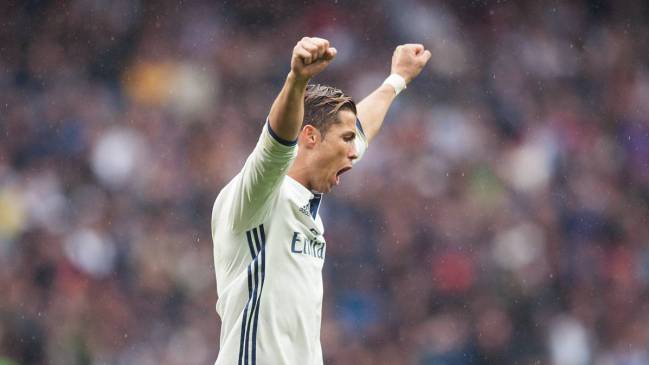 Ronaldo ahead of goal-scoring legends
Ronaldo is on the point of catching Der Bomber Müller, Germany's exuberant, iconic striker from the 70s, and has already passed names of the calibre of Bloomer (England's first footballing king), Dean (the first number 9), Onnis (Argentina's forgotten striker), Piola (inventor of the overhead kick) and Raúl (as sharp as a tack in front of goal) among others.
Ronaldo's position
"We shouldn't forget Cristiano, as a left-winger, has scored 400 goals", said Zidane. The Frenchman though is the first coach who has ever dared to rotate the Portuguese striker (he's gone from playing in 87% of games to 75% under Zidane), but on the debate over Ronaldo's position, Zidane says he is changing nothing: "He's a winger and nobody is going to change that".
Cristiano Ronaldo moving to centre-forward
This season, 43% of his goals have come from a first touch (his average over eight seasons is 47%), but goals like those against Valencia, or his exhibition over two legs against Bayern indicate he is in reality mutating into more of a centre-forward. Ancelotti in his day though talked about the difficulty of moving the player: "Ronaldo doesn't like playing with his back to goal".
Ronaldo driven on by Messi
In the top 15 goalscorers is another player who isn't a centre-forward: Leo Messi. And this rivalry is in part what keeps Ronaldo going ("I need my enemies to achieve what I've achieved"), as well as his fight to ensure he is remembered as a total footballer, who scored his goals thanks more to his ability than his position.



Champions League
Leaders
Messi

10

Goals
Verratti

488

Passes
Steals
*Update 1 de mayo de 2017