Sergio Ramos has moved up to sixth on the all-time list of Real Madrid players with the most victories as he won his 252nd game with the club on Wednesday night against Celta Vigo. He moves ahead of Fernando Hierro, who won 251 games for the club.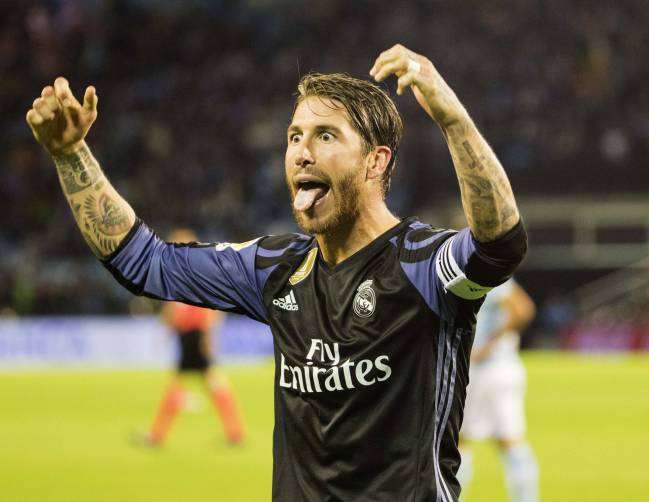 Ramos moved to los Blancos from Sevilla in 2005 as a highly-rated right-back but he has turned himself into one of the world's most formiddable central defender. He has played in 520 games since then, netting 68 goals. Ramos' most successful campaign came in 2011-12 when he won a total of thirty and he has won 19 of the 27 he has featured in this season.
He moves up one spot with Santillana (262), Gento (283), Sanchís (312), Raúl (327) and Casillas (334) still a ways ahead of him.