Zinedine Zidane addressed the media for Real Madrid's Media Day ahead of the Champions League final on Saturday against Juventus. The French manager spoke to almost 100 accredited journalist four days out from a game that could land Real Madrid their first double since 1958.
Zidane says he believes that regardless of success, "the most important thing is to always give 100%. during the season, we have given everything with a lot of professionalism and we can be happy with what we have done until now. Now, we have another final. Another game. And we intend to do everything we can to win that game".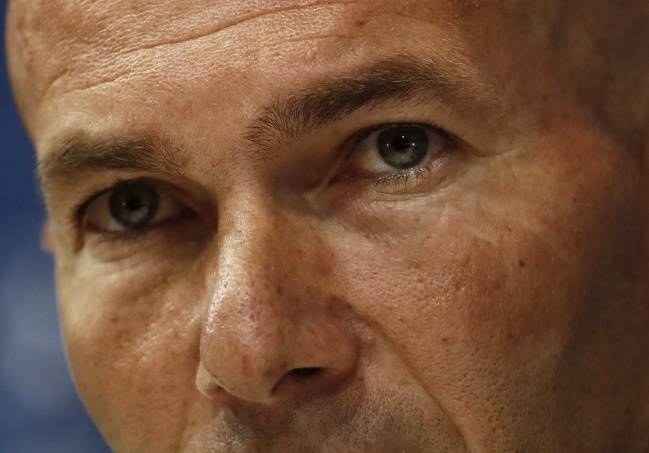 Zidane Bales out of Gareth question
"I am not thinking about that," he said when asked how Bale was feeling. "We are happy to see Gareth with us because he is important. I am happy to see that he is good, recovering. We will prepare for the game together, like always. We are all ready."
When pushed as to whether it would be Bale or Isco in the starting line-up, Zidane said, "They are decisions like always, difficult because we are all together. I will select between the 22 players who will start and who will be on the bench. I always have to decide who will be left out. This is the most difficult for me. I will not say what I have decided. A coach always knows what he is going to do, but I will not say anything".
Zidane was asked about how Juventus will set up with either Barzagli or Marchisio in midfield but he deferred yet again and went back to focusing on his own side along with heaping some praise on Dani Alves, "Alves is a player who has freedom around the field. Nothing is going to change. They know how they play. What I am interested in is how we will inflict damage on them. That said, we will see on Saturday."
He also says that "it is normal that there is debate. They are very important players, very good. Everyone thinks something but the debate will not condition me. We know what we will do. The important thing is that everyone is well."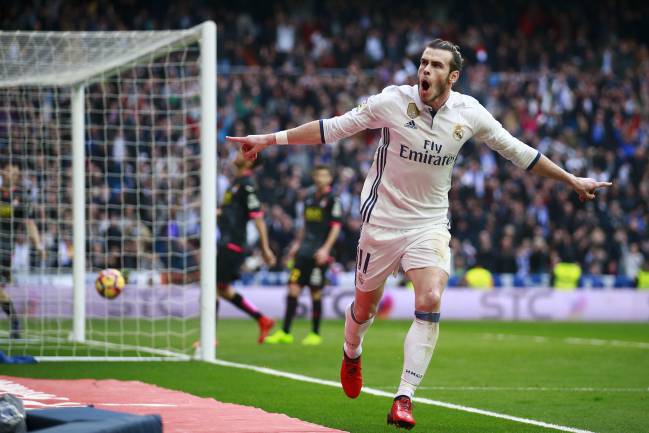 Contract talk
Real Madrid have won a Champions League and a Liga title since Zinedine Zidane took over and they are in another final on Saturday of Europe's elite competition but the manager says, "I have one more year on my contract but that means nothing. I want to be at this cub, but it depends on what happens on the field. We are happe. The future is this Saturday and nothing more."
And he also believes that "in a final, there are no favourites. It's 50-50" and that with a great team like Juventus, anything can happen.
More Bale questions
Sticking with the theme, the questions for Bale continued and Zidane insisted that the Welsh man did not need to let him know how badly he wants to play, "Gareth doesn't have to say anything. He is ready, he is with us. He has a great hope of playing at home. He has the requisite motivation and that's important."
Pushed on what the two players offer after Max Allegri suggested that Isco is more technical, Zidane said "the two of them are very good. And I will also say that they played together 16 times."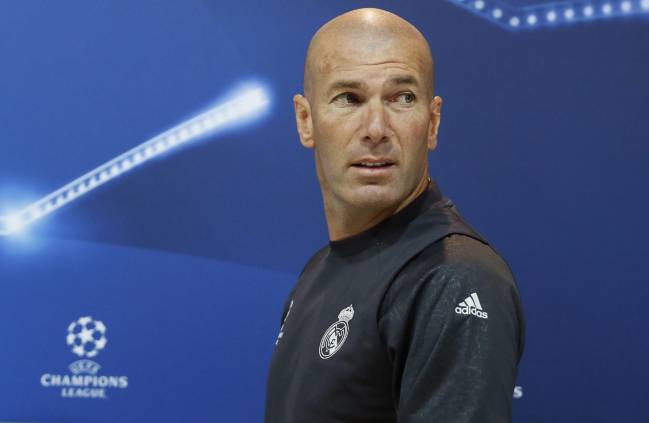 Real Madrid running through Zidane's veins
"I have Real Madrid DNA, this is my home. From the time I arrived in 2001, they have always treated me dearly and I have always defended the values of the club, they have allowed me to live through spectacular moments as a player, second team coach and now manager. Whatever happens, this will always be my club. This is the club of my life, for sure," Zidane said.
Zidane finished by saying both teams were there on merit and that his philosophy to rotate was not an invention by him. He says he might do it differently at another club but that with the squad he has, that was the style he adopted.

Champions League
Leaders
Messi

10

Goals
Verratti

488

Passes
Steals
*Update 30 de mayo de 2017