Predrag Mijatovic has hit back at Dani Alves after the Brazilian took aim at the former striker's winner for Real Madrid against Juventus in the 1998 Champions League final.
In Friday's press conference ahead of the 2017 final between the same sides, Juve's ex-Barcelona full-back declared: "It's time for history to come back around.
"The last time Juventus lost a final to Real Madrid, it was through an offside goal."
Mijatovic: "Alves has never been very intelligent with his comments"
In an interview with Spanish radio station Cadena SER following Alves' remarks, Mijatovic said: "The opinion of Dani Alves and the Juventus fans doesn't matter to me. The Italians justify that defeat by saying it was offside, but it wasn't.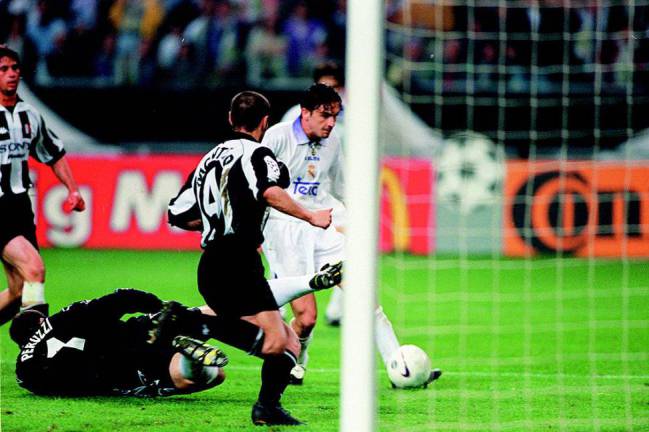 "Alves is a fantastic footballer and has shown that at Sevilla, Barcelona and Juventus, but he's never been very intelligent with his comments."
Ex-Real Madrid favourite has "a good feeling" ahead of final
Meanwhile, after watching Real Madrid train in Cardiff, Mijatovic spoke of his confidence that Los Blancos will secure a 12th European title.
"They looked good in training today; a lot of intensity. After [training in] Lisbon [before the 2014 final] I had a good feeling, just like in Milan [in 2016] and just like today.
"There's a good atmosphere among the players and Zinedine Zidane transmits a real sense of calm. It's all there for Real to have a good game and win another Champions League."