Sky Italia: Morata to earn €48M gross at Manchester United
Information has started to filter out about the contract that has been agreed between the Real Madrid player and the Premier League giants. Clubs now need to finalise the dealSevilla-Leganés: Copa del Rey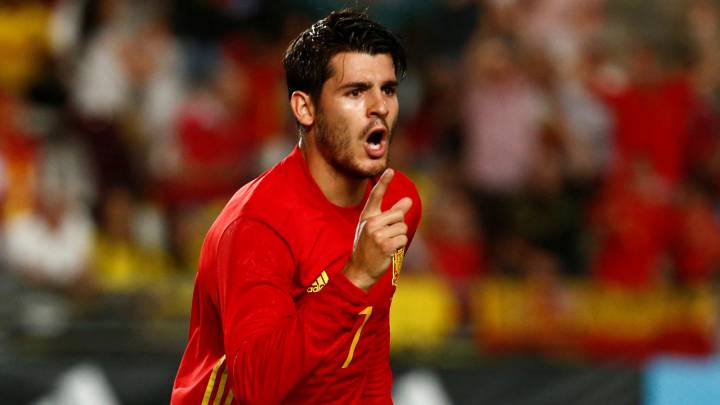 No sooner than Álvaro Morata and Manchester United agree a deal for the player's potential future in the Premier League than information regarding the contract start to filter out into the public domain. According to Sky Sports Italia, the player will earn 12 million euros per year gross across each of the four years of the deal.
Real Madrid and United still to agree
As we reported on Wednesday, Morata's agent was at the Santiago Bernabéu meeting with the hierarchy of the Spanish and European champions. The reports confirm that upwards of 74 million euros will be required to take the striker to Old Trafford, a move wanted to gain more pitch time ahead of the World Cup in Russia next year.
It will be the second time that Morata has left his hometown club after spending time at Serie A side Juventus. That experience saw him win a Scudetto and reach the Champions League final, not to mention getting the international call-up for Spain. The deal with United if it goes through will result in the 24-year old receiving 48 million euros gross over the four years, working out around eight million net per year, two more than what he was earning at Madrid.