Join us for live transfer news throughout the day as we keep our eyes open and our ears to the ground across European leagues and beyond. Done deals, advanced talks, loal moves, contract extensions and, of course, all the speculation and rumours will be covered right here. As soon as we know about it, you will.
Transfer market live: Friday 16 June 2017
PSG have only offered Pepe a one-year deal and the very reason he left Real Madrid is because they did the same. Could some clubs in England make a move and give him what he wants?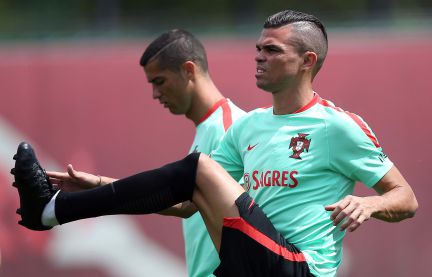 John Terry will be on the move this summer. Harry Redknapp confirmed on Thursday that he is keen to bring the veteran to Birmingham City, and presumably did to while leaning out of a car window.
And just incase you missed it, Donnarumma will not sign a new deal at AC Milan. His contract expires next summer.
PSG have reportedly only offered Pepe a one-year deal with the option for a second.
All quiet now on the market but just to recap, Ronaldo has reportedly decided he wants to leave Real Madrid. further reports now suggest that he decided he wanted to leave before the Champions League final in Cardiff.
Ross Barkley might be looking for a new club fairly soon, if Alan Stubbs' assessment of the situation is correct. "I think Ronald put his cards on the table with Ross before the end of the season and he gave him an ultimatum," Stubbs told talkSPORT. "The fact that we are three weeks gone and Ross hasn't signed, then I think that's the biggest indicator that Ross' future is going to lie elsewhere."
The Ivan Perisic to Manchester United rumours have quietened down recently. It seems there is a stand-off on the money front. Inter Milan want €55 million and refuse to budge on the price.
There were reports that he said they had received a very nice offer from the Gunners but he apparently said nothing of the sort. I hate transfer windows.
Reports now suggesting that Lyon president Jean-Michel Aulas said nothing, absolutely nothing about Arsnela during his press conference.
Hull City's Harry Maguire has moved to Leicester. The centre-back could be seen as a long-term replacement for their aging central pairing.
Carlos Tevez has not enjoyed his time in China. He says, ""Honestly, I do not know what I'm going to do at the end of the year" when asked. 
 Dani Alves tells Paulo Dybala that he needs to leave Juventus in order to get the best out of himself. 
Everton's interest in Sandro continues. Málaga are also pushing on in their pursuit of replacements and have a big circle around Borja Baston's name. The money Koeman's club are spending might be a sign that Lukaku is on his way out this summer.
Lyon preisdent Jean-Michel Aulas says "I do not have any offers now," for Alexandre Lacazette. It seems this one will drag on over the course of the summer.
Reports emerging that Antonio conte was facing the sack after questioning Chelsea's ambitions in the transfer market but it seems to have all gone quiet very quickly after the reports emerged. 
Catalan radio station RAC1 are reporting that Manchester City are close to signing Barcelona's promising defender Eric García. The 16 year old centre-back has played for Spain's Under-17s. The news is said to have Barcelona worried, with the continuing flight of talent from La Masia showing no signs of stopping.
Atletico face a struggle to keep hold of Yannick Carrasco with Premier League and Bundesliga clubs interested in his servives.
Theo Hernandez is a done deal to Real Madrid. Atletico do want to make sure they are fully paid for his transfer before they make it official though and there is also a reported €6 million fee to keep things kosher between the clubs.
Kalidou Koulibaly is being reported to be on Chelsea's radar with the Napoli defender rumoured to leave for close to 60 million euros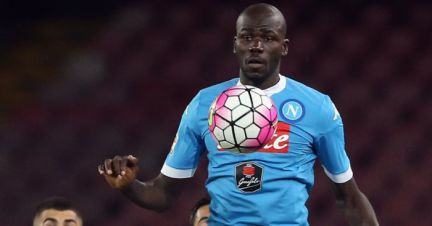 Lyon president Jean-Michel Aulas has said that they have received a "very nice offer" from Arsenal for striker Alexandre Lacazatte. Let's see what that turns out to mean...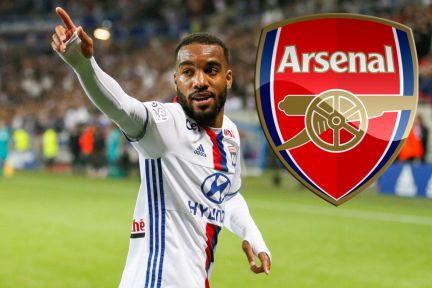 In case you missed it, the goalkeeping saga of the summer is getting interesting with Milan's teenage sensation Gianluigi Donnarumma stating that he will not be signing a new contract with the Serie A club.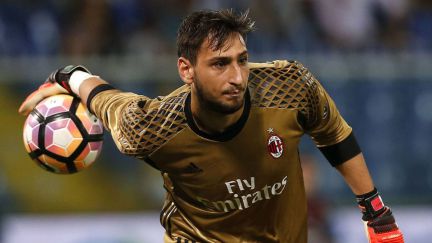 The HUGE news breaking in Portugal this morning was regarding Cristiano Ronaldo. Reports in the press stating that he has made an irreversible decision to leave Spain. Can this be true? Or is he trying to send a message to the tax authorities? Rumours abound and we'll keep you across developments...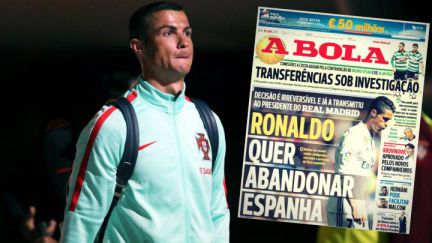 First up today, a quick recap on what's been happening...
Good morning and welcome to our live coverage of everything going on in the footballing transfer markets. We'll be keeping you informed throughout the day so stay tuned...