Felipe Reyes signs two-year extension with Real Madrid
The club announced that the basketball team captain will be staying on in a statement. Reyes, who joined Madrid in 2004, will end his career at the club when he is 39.Floyd Mayweather vs Conor McGregor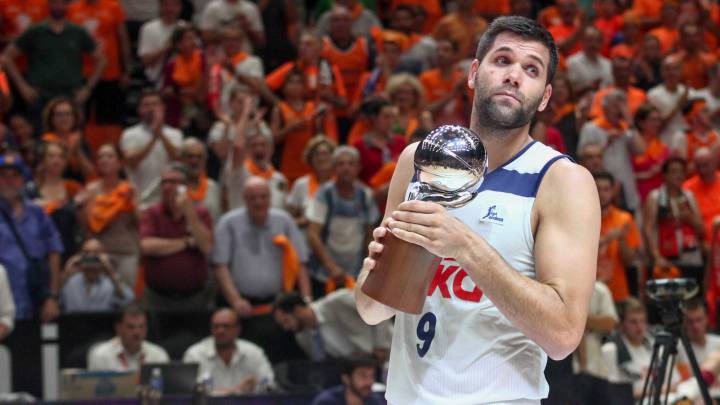 Real Madrid's basketball team captain Felipe Reyes will continue at the club until June 2019, the club announced in a statement this morning. "Real Madrid C. F. and Felipe Reyes have agreed to extend the player's contract, seeing him linked to the club for the next two seasons".
Felipe Reyes, a whole career at Real Madrid
Reyes joined Real Madrid in 2004 after emerging from the youth team at neighbouring Estudiantes. He has developed the rest of his sporting career at Madrid. With this latest agreement, he will end his career with Madrid's basketball section when he is 39.
The respective situations of other players in the basketball team have also been resolved: Argentine power forward Andrés Nocioni has retired and Dontaye Draper will be moving on this summer. Jeffery Taylor, one of the few to have impressed in defence last season, will be staying and could even be handed a contract extension. Of those who are under contract: Llull, Doncic, Carroll, Randolph, Ayón and probably Thompkins, won't be going anywhere.