Transfer market live online
Join us for live transfer news throughout the day as we keep you abreast of all the movements taking place in Europe's major leagues and beyond. Rumours, talks, forthcoming deals, completed signings, contract extensions - it's all covered right here.
Transfer market live: Friday 23 June 2017
Kylian Mbappé looks set to change his sponsor from Nike to Adidas in January 2018, according to the Daily Mail. Real Madrid are Adidas' 'flagship' club in Spain. As a result, this switch would be viewed very favourably at the Bernabéu if Madrid manage to compete his transfer from Monaco.
Fenerbahçe are keen on Douglas. The Turkish giants have already made contact with Barcelona, but may be forced to settle for a loan deal as a result of the Brazilian's hefty price tag. 
Bayern Munich continue to covet Yannick Carrasco. Read the full story on the Atlético Madrid winger. 
Athletic Bilbao goalkeeper Kepa Arrizabalaga, who is currently away on international duty with Spain Under 21s, is set to sign a new contract at San Mamés until 2022, with a €50m release clause.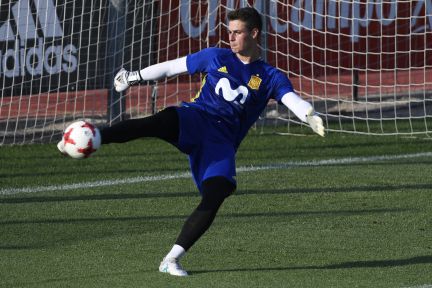 Douglas Costa looks to be on his way from Bayern, with Sport Mediaset saying Juventus are at the front of the queue to make off with him. Inter are keen too though. The Brazilian winger will be 27 in September.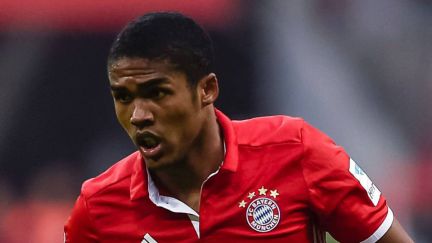 Pablo Insua, Deportivo's 23-year-old centre half, appears to be on the way out of Riazor. The player's representative, Eugenio Botas, has stated that offers will soon be placed on the table for the Spaniard. Schalke appear to be leading the pack for a €3m move. 
Napoli striker Lorenzo Insigne has waded in to the 'Donnarumma debate', advising his Italy team-mate to stay in Italy. Yet he admitted that "Madrid is Madrid. If they call you when you're 18, it is impossible not to listen." Read the full story. 
 Serbian goalkeeper Marko Dmitrović, looks like he's heading to Eibar who need replacement for Yoel.
 Back to Monaco news (let's hope their fax machine has been upgraded recently!), Fabinho has said he is "tempted" at the prospect of joining Manchester United.
 Iñaki Williams is currently on U21 duty for Spain but the Athletic Bilbao striker is being strongly linked with a move to Inter Milan, according to Tuttosport. Would they pay his 50 million-euro buy-out clause?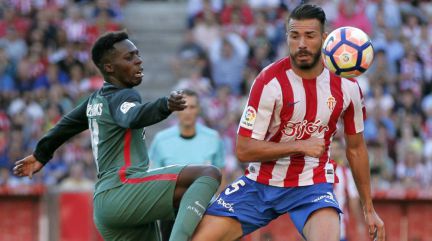 In related Madrid news, we expect Los Blancos to present Vallejo to the Bernabeu after the Euro U21 tournament.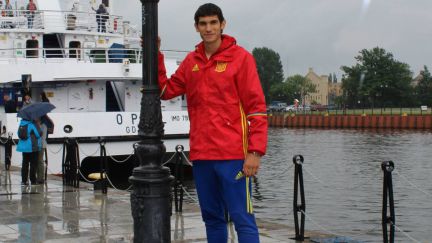 We're being asked about Morata by a number of very interested Man Utd fans. Nothing more to report at the moment but we do expect further news in the not too distant future. Obviously there are a number of related aspects to transfers involving both United and Madrid but these will start to sort themselves out.
Of course, Madrid are not the only one flirting with the young French star. PSG have reportedly offered £119 million - topping Liverpool's reported £100 million - and Arsenal and Man City are also still being linked. Choices, choices.
In this morning's L'Équipe, Zidane and Pérez have been in touch with the holidaying Kylian Mbappé to convince him to join Real Madrid. And they have two clear reasons for why it makes sense...including news that he may be filling a slot.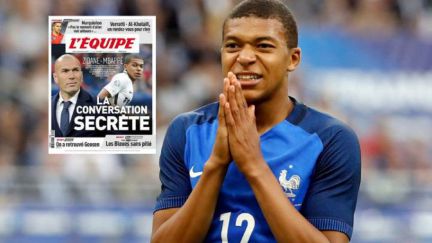 Welcome to today's flowing coverage from AS English of the transfer market activity on Friday 23 June 2017. First a quick update on some action late yesterday...