Alonso's McLaren grinds to another halt
Fernando Alonso's woes continued as his McLaren Honda suffered from a power failure 20 minutes in to the second practice session in Baku.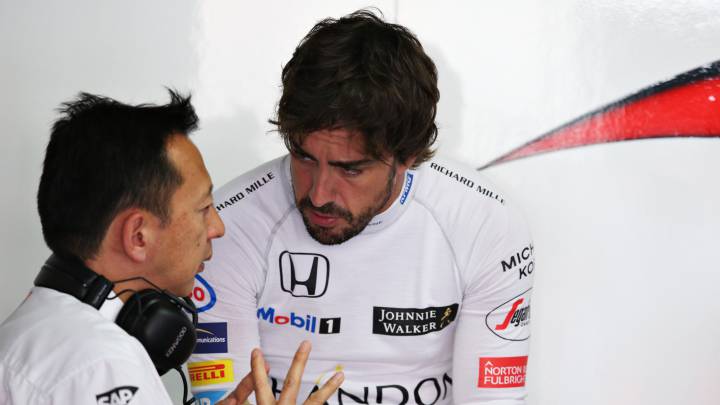 "Engine, engine". Those are the words that Fernando Alonso has uttered with disappointing frequency during his three years at McLaren Honda.
McLaren Honda engine problems persist
Once again, the Spanish driver suffered from engine problems. A loss of power, and a stationary car. The Asturian driver tried out the MGUH (Motor Generator Unit Heat) system in order to tease more horsepower from his car, yet the problems with reliability returned.
This time, it was not just a failure of power, but also gearbox issues.
Alonso was in 12th in Baku
This latest breakdown took place in Baku, during the second practice session. Alonso was in 12th place, over two seconds behind the Red Bulls that were out ahead.