Kylian Mbappé updated his profile picture on social media and immediately several media outlets saw a hidden meaning behind it.
Mbappé has no price
The new Twitter banner showed the French forward striding on the pitch in front of the now-famous Mastercard advertising caption "Priceless".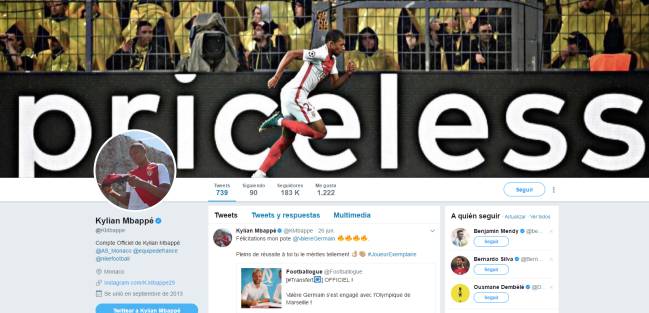 French media jumped on this, speculating whether or not the message had something to do with his potential move to Real Madrid, PSG or one of the other suitors, or whether it was about him saying that there is no amount of money that can take him away from Monaco.
It's almost as though he wants news outlets to write stories about him. We won't fall for that trick... Oh!