Transfer market live online
Who's going where? Which big name players think they could get a fatter pay packet by doing one? Which rumours are real and which are made up by a young lad with nothing better to do than spread gossip on Twitter from his bedroom? Join us for live transfer chat throughout the day as we sort the wheat from the chaff in the transfer market news, covering all (well, almost all) the stories from Europe's major leagues and beyond. Rumours, talks, forthcoming deals, completed signings, contract extensions - it's all here.
Transfer market live: Monday 3 July 2017
Video: New Aston Villa signing John Terry: "The objective is to get Villa back in the Premier League"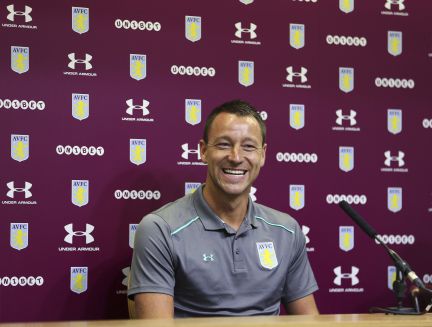 The Catalan press are saying that this is a key week for Barça if they hope to get Verratti to swap the Tour Eiffel for Las Ramblas.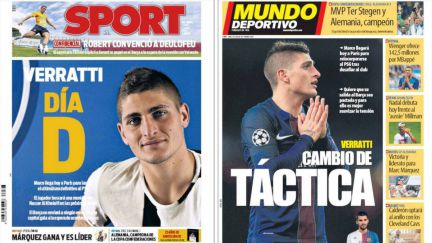 Kylian Mbappé, remember him? Well, reports in the UK press today suggesting that he is still a firm target for Arsenal and that the north London club are willing to pay upwards of 140 million euros. Arsene Wenger is also reported to be chewing the ear of the player's father in an attempt to convince him that the Emirates is the place for him to grow into a world star.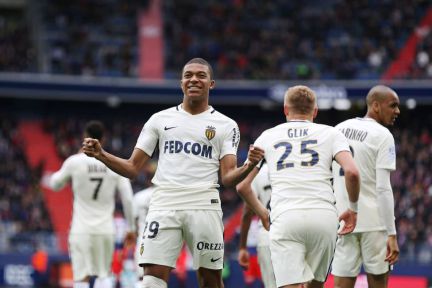 So here's a transfer that is not going to happen anytime soon. But it was a nice bit of pranking from ex-Liverpool player Ryan McLaughlin at the Camp Nou.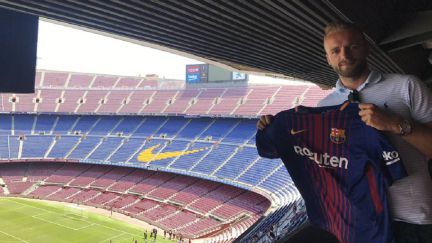 Good morning and welcome to our daily transfer feed where we aim to keep you informed of all the confirmed signings, potential moves, and some of the more likely rumours that are doing the rounds.