Dani Alves explodes and calls Barcelona's Bartomeu a liar
The Brazilian right-back contested comments made by the Barcelona president as the war between player and his former club continues to simmer.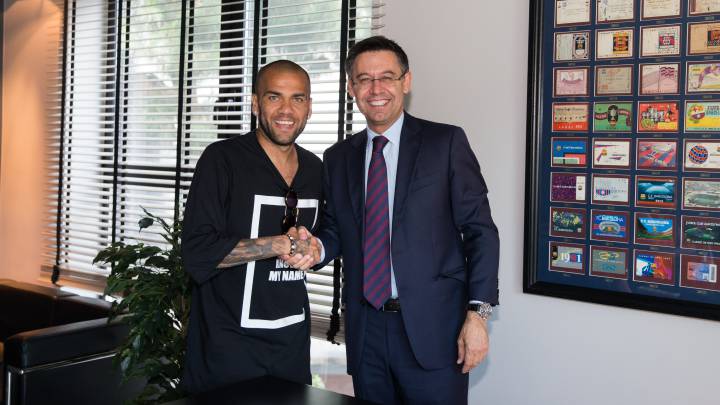 Dani Alves is not known for hiding what he thinks and continued in that fashion on Monday when he took exception to comments made by Barcelona president, Josep Maria Bartomeu, when he said "there was a personal issues that his wife, him and I know" in relation to Alves' departure from Barcelona.
The words did not sit well with Alves, who took to Twitter, and sent out a simple one-word tweet along with information of the comments made by Bartomeu that read: "Lie!"
The raiding right-back recently left Juventus after a successful year at the club and is reportedly keen on a move to Manchester City where he would team up with Pep Guardiola as the Catalan coach tries to rebuild a defense in need of versatile full-backs like Alves. Recently, however, PSG have entered the Dani Alves sweepstakes and could see the Brazilian's direction change yet again.