Once again in the summer transfer market, clubs around Europe are cranking up their efforts to find those perceived missing pieces of their footballing jigsaw puzzles. Join AS English for live transfer news throughout the day as we keep you up to date on all the movements happening in European leagues and beyond. Rumours, talks, expected deals, completed signings, contract extensions - it'll all be covered right here.
Transfer market live: Tuesday 25 July 2017
We have a done deal! Brighton have snapped up Chelsea youngster Izzy Brown, signing the forward on a season-long loan deal.
Atlético Madrid and Diego Simeone have put an end to any further speculation linking the Argentinean with a move to Serie A or PSG, with the Calderón boss agreeing to extend his contract by at least one more season to June 2019.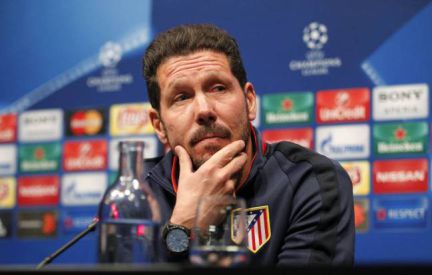 According to the BBC, Everton have had a £40m bid for Swansea midfielder Gylfi Sigurdsson rejected, with the Toffees keen to bank £10m more for the Iceland playmaker. That's an awful lot of cash for a 27-year-old who didn't exactly shine the last time he ventured out of the Liberty Stadium but Sigurdsoon has remained in Wales training with the under-23s as the Swans embark on their US tour so it seems only a matter of making the numbers add up from Ronald Koeman's side.
Reports breaking that Monaco and Real Madrid have reached an agreement of a world-record 180 million euros for Kylian Mbappé. More on that as it comes...
Good morning!! Welcome to today's look around the transfer market wheelings and dealings where we'll attempt to avoid any story about Barcelona's Neymar potentially moving to PSG...